Buncrana yachtsman up for award
05.12.14
BUNCRANA yachtsman Sean McCarter who rescued a crew member during last year's Clipper round the world race has been nominated for an award by his peers.
The former skipper of the Derry yacht, is up for an Achievement of the Year award in recognition of his "incredible" efforts in saving the life of Andrew Taylor.
Mr Taylor was thrown overboard in rough seas some 2,600 miles offshore.
The skipper aborted racing, started the engine and dropped sail, turning the yacht around to initiate the search. The rescue operation lasted an hour and a half.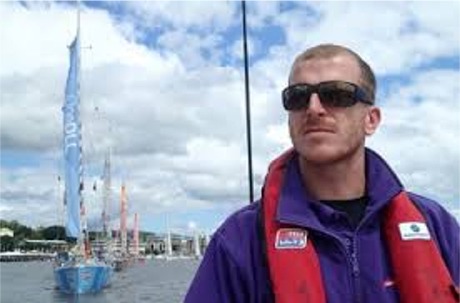 Sean McCarter.
Derry Mayor Cllr Brenda Stevenson urged people to vote for the Buncrana man.
"The way with which Sean and his crew dealt with this emergency was truly inspiring and I am in no doubt that he saved Andrew's life.
"Sean is a skilled yachtsman and leader and I am delighted that his courage and professionalism is being acknowledged and would encourage as many people as possible to vote for him," said Cllr Stevenson.
To vote for Sean McCarter's Clipper rescue click here . Voting closes on December 15.