GAA star pitches for success with new shop
13.08.14
DONEGAL GAA football captain Michael Murphy is hoping to emulate his huge success on the pitch when he opens the doors of a new sports shop this week.
Murphy and team mate Neil Gallagher are teaming up with Michael Murphy Sports and Leisure - their new store located at Station Roundabout, Letterkenny.
The state-of-the-art outlet offers a wide range of leading brands across almost 7,000 sq feet of retail space.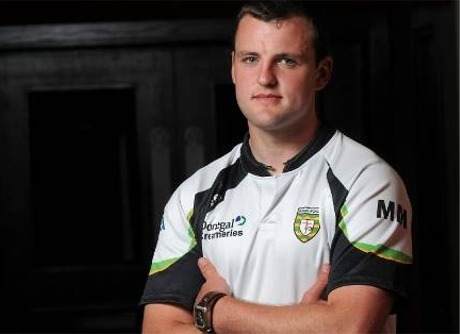 Donegal GAA football captain Michael Murphy.
A custom-built golf section will include the north westís only golf simulator; in-house professional and a footwear section with a gait analysis machine to ensure each customer gets a perfectly tailored fit.
All the leading sports brands will be on sale in the store.
"Running a sports shop is something that I always had in the back of my mind, so when this opportunity presented itself, I couldnít let it pass," the GAA star said.
"I asked Neil Gallagher to come on board as a director of the company, as Iíve known him for many years and heís the first person I thought of when the opportunity arose. While itís good to be up and running, our primary focus for the moment is the All Ireland semi-final, so weíre concentrating all of our energy and attention on that." The shop will open its doors for the first time this Friday, August 15, at 10am.