Derry Hallowe'en traffic advice
30.10.14
TENS of thousands of revellers are expected to line the streets of Derry tomorrow night as the popular annual Banks of the Foyle Hallowe'en Carnival gets underway.
Members of the public are advised that there will be some disruption to the regular flow of traffic throughout the city centre, resulting in some delays as the parade makes its way along the upper Strand Road and Quayside area.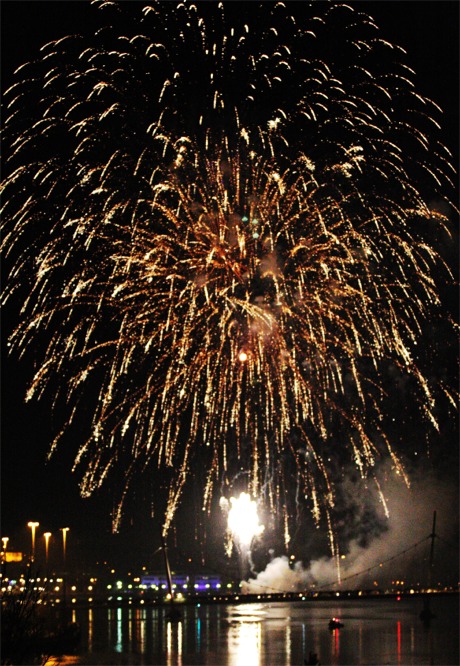 Fireworks display at Banks of the Foyle Hallowe'en Carnival in Derry.
Motorists should allow a little extra time when planning their journeys on Friday evening, and where possible avoid the main parade route area until the festivities have ended. Anyone who plans to attend the festivities should note that the carnival parade commences at 7pm and will exit from the Queen's Quay Car Park beside the Derry City Council offices. From there it will turn up Boating Club Lane and proceed along the Strand Road and around the Harbour Square Roundabout before returning back to the Queen's Quay Car Park along the Queens Quay, where it will end at approximately 7.50pm. The parade will be followed by a spectacular fireworks display on the River Foyle, starting at 8pm. Due to its nature, the best location to enjoy the event will be from a position along Queen's Quay and there will be an accessible viewing area for people with disabilities located on the Queen's Quay opposite the City Hotel.
It's advisable that disabled persons with mobility impairments who wish to avail of this area, plan to arrive a little earlier in order to ensure unimpeded access before the surrounding areas become heavily crowded.
Where possible, the public are strongly advised to use the public transport system or to consider walking to the event.