People urged to explore Derry's archives
07.11.14
FROM the shirt factories to the city walls - local amateur historians are getting the opportunity to explore Derry's "captivating history".
A special campaign will get underway shortly to encourage people to access the local archives in the city.
The 'Explore Your Archives' campaign takes place from November 10-16 with special drop in sessions at the Tower Museum from Thursday to Saturday November 13 -15 between 10am -12pm and 2pm - 4pm.
Derry Mayor Cllr Brenda Stevenson urged anyone with an interest in local history to take the opportunity to find out more about the archives.
"As we all know Derry has a captivating history, and this campaign presents the opportunity to explore family histories and documents detailing the city's most significant events. The archives available date right back over 300 years offering come fascinating insights into the city's colourful past," she said.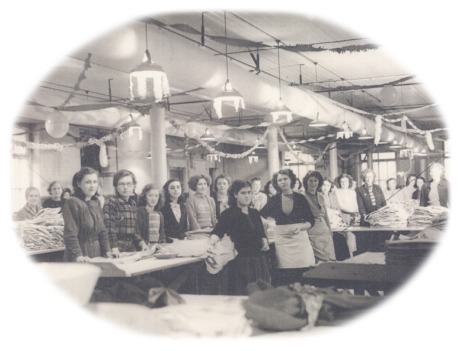 An image taken from the 'Textiles Collections' of the Derry Archives showing workers at the City Factory during the 1950s.
Derry City Council archivist Bernadette Walsh added: "We are delighted to take this opportunity to showcase the archive collections. The archivist and genealogist will be on hand to advise and assist visitors on how to access the collections and a small selection of archives will be on display.
"This is an opportunity to learn more about what collections we have, how to access the documents, how to research your family history and to ask those burning questions about the past! You'll be amazed at what you might uncover!"
This collection documents over 300 years of the city's history and includes items as diverse as one of the city's charters, to items relating to the shirt factories, the railways, conflict, maritime history and a range of artworks.
Meanwhile, the genealogy database www.derry.rootsireland.ie includes more than one million essential records when tracing your ancestors.