SINGER Daniel O'Donnell surprised Paddy's Day revellers Down Under when he called into an Irish pub in Melbourne yesterday.
The owners of The Snug Public House were delighted when the Kincasslagh man took time out from his busy Australian tour to say hello on the patron saint's day.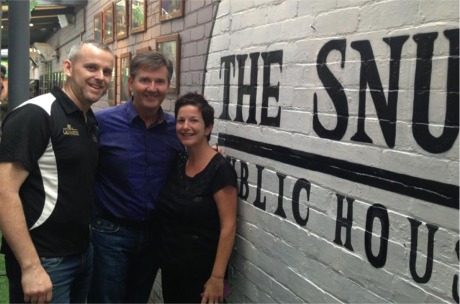 Daniel O'Donnell pictured with husband and wife Kim Keenan and Michael Lynch in Melbourne on St Patrick's Day.
Husband and wife team, Dubliner Kim Keenan and Michael Lynch from Co Limerick, were thrilled with their famous visitor.
"Cheers to Donegal legend Daniel O'Donnell for dropping by The Snug Public House on Paddy's Day.
"He's a true gentleman and we wish him the very best with the remainder of his Australian Tour."