Your CAO college questions answered
19.06.14
NUI Galway is hosting an online questions and answers session next Wednesday for all CAO applicants, both undergraduate and mature students.
University staff will be on hand on June 25 between 3pm and 5pm to answer any queries as CAO applicants enter the final phase of their decision-making process.
The deadline for the CAO change of mind is July 1.
Until that time, CAO applicants can alter the courses they have outlined on their CAO form. The change of mind period allows for considered reflection following the Leaving Certificate exams and students are urged to fully inform themselves when considering their options.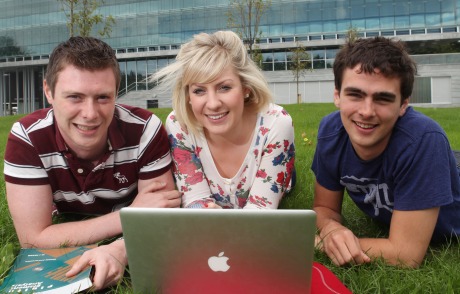 Get your CAO questions answered by NUI Galway.
NUI Galway is hosting the online Q&A open day to help students get tailor-made information on the university's facilities and student support services including finance, accommodation or the CAO process itself.
Senior academic representatives from each of the university's five colleges will also be on hand to answer students' questions about subjects and courses across the the institution's 60 courses.
NUI Galway director of marketing and communications Caroline Loughnane said: "Choosing a university is one of the most important decisions a student will ever make and we want to ensure that both students and parents have all the information they need to help them make the best choice. Go online wherever you are, at home or abroad, and don't be afraid to ask the question."
Students can go to www.nuigalway.ie/askus at any time between 3pm and 5pm Wednesday, June 25, 2014.