Fibre-optic broadband for 78 Donegal areas
28.04.14
SEVENTY-EIGHT rural towns and villages in Co Donegal are to get superfast fibre-optic broadband under a new €500m scheme announced by Government.
In Inishowen, Newtown, Bridgend, Fahan, Buncrana, Carndonagh, Moville and Greencastle will be included in the primary roll-out. Meanwhile, Redcastle, Lecamy, Carrowmenagh, Glentogher, Gleneely, Dunaff and the Isle of Doagh will be part of a later tranche.
The 78 locations are to be included in the plan revealed last week by Communications Minister Pat Rabbitte. Under the plan more than one million homes and businesses in rural Ireland are set to be connected to high-speed broadband by 2016.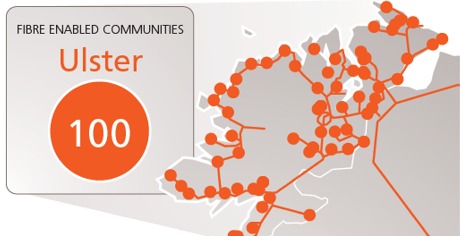 Inishowen Labour councillor, Martin Farren said many rural schools, businesses and homes could look forward to a much speedier internet service.
"This is a major investment in the broadband infrastructure of rural Ireland and represents the first phase in the State's plan to ensure that everyone in rural Ireland enjoys high quality broadband," he said.
"Many rural premises will be passed by fibre that can offer unlimited speeds. Local schools and other community facilities will get direct fibre connections and telecoms operators will be able to serve rural dwellers in villages and beyond with a much better service than they currently enjoy."
Meanwhile, the Moville-based councillor also welcomed proposals to bring new business opportunities to the rural post office network including the possibility of banking services being offered in association with credit unions.
He said Mr Rabbitte was also open to exploring ideas such as providing driving and motor tax renewal as well as property tax payment options at post offices.
He said the minister provided assurances that people would "continue to be entitled to receive their benefits in person at post offices if they choose to do so, in spite of the ongoing move towards direct debit payment of benefits into bank accounts". For a list of the Donegal towns ear-marked in the first tranche of fibre optic broadband, click here .