Bra-Vo as 33,000 bras donated for cancer
01.12.14
A WHOPPING 33,000 bras were donated to the Marie Keating Foundation during its unique breast cancer fundraiser last month.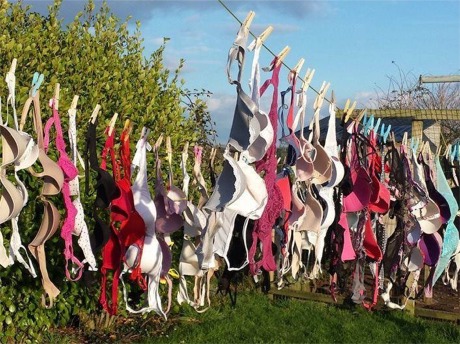 The Marie Keating Foundation has thanked women all over the country including Donegal for donating their old bras for breast cancer.
The charity today revealed that it more than tripled its target and will now receive €1 for each bra donated - or €33,067 - from campaign sponsors Roche Products Ireland.
"A huge thank to everyone who took part in our Bras for Breast Cancer campaign. We had a target to collect 10,000 bras. Thanks to you, we not only met this target but exceeded it.
"We collected a grand total of 33,067 bras in every size, shape and colour imaginable. Bra-vo to everyone," the delighted charity told supporters today.
More than 2,750 women are diagnosed with breast cancer in Ireland each year. All the funds raised will go towards cancer awareness campaigns
The charity urged women to be breast-aware and "become aware of the symptoms and signs of cancer and the healthy lifestyle changes that we can all make to help prevent it".