Kouture team learn of Mandela's death at premiere
09.12.13
BUNCRANA'S Junk Kouture team have described their shock and sadness at learning of the death of Nelson Mandela on Thursday night while attending the Royal premiere of the biopic 'Mandela: Long Walk to Freedom'.
Elizabeth Curran and Troy Armour, models and guests had earlier walked the red carpet in London with celebrities and the Duke and Duchess of Cambridge, William and Kate.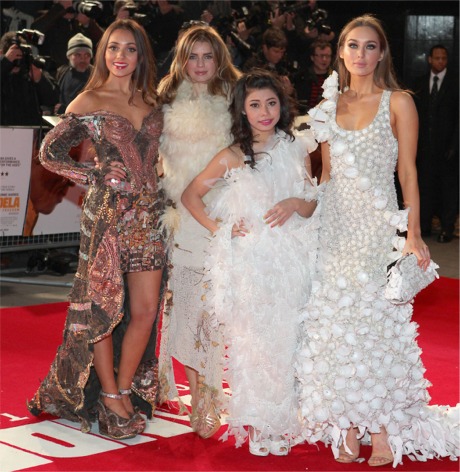 Student's Romy Marren (left) and TaNaw Naw (second from right) wearing their winning creations on the Red Carpet.
Troy explained that halfway through the film, Nelson Mandela's daughters were told the sad news. They were escorted from the cinema but the premiere continued at their request.
"Like everyone at the premiere, we were deeply stunned when we heard the news of Mandela's passing. The movie itself is an emotional rollercoaster and at some points you felt one with him in his torments as his family and freedom was torn from him bit by bit.
"Somehow the news that he had just passed away made it more so. The world lost one of its true heroes and we are lucky to have this movie as some reminder to people of how the man was and how his perseverance changed a nation."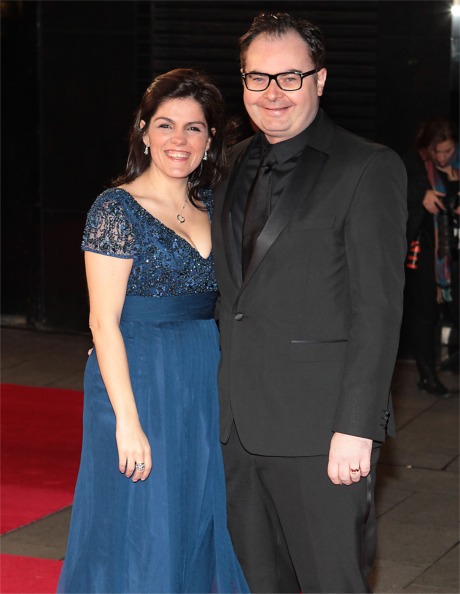 Troy Armour (Co-Founder JunkKouture) with wife Ale at the premiere of Mandela in London.