Vision for Derry Aiport and North West
19.11.12
CITY of Derry Airport has unveiled the initial publication of its Draft Master Plan which sets out the vision for its future development as an important transport and tourism hub for the North West.
The airport authorities and Derry City Council aim to ensure that, along with growth, the airport "delivers the widest possible economic and social benefits to local communities and the North West region, growing the airport so it reflects the region it serves".
It is open for consultation from Monday, November 19, 2012 until Friday, February 15, 2013 with the hope of "generating ideas and stimulating debate".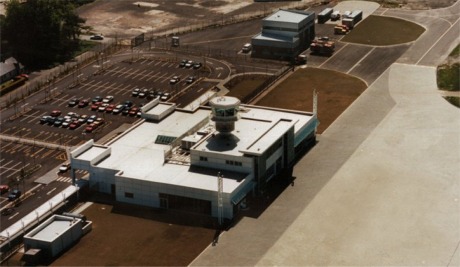 City of Derry Airport.
Airport managing director, Damien Tierney, said: "The Draft Master Plan sets out our vision for the development of the airport as a transport gateway for the North West of the island of Ireland. It presents a range of future improvements and enhancements to the existing facilities that we wish to develop to meet this vision."
Derry Mayor, Cllr Kevin Campbell said the airport was a very important asset for the city and region.
"Once the masterplan is complete it is intended that it will be incorporated as an advisory document within the overall area plan for the city," he said.
City of Derry Airport facilitates in-bound tourism to the region, as well as providing essential connections for businesses, students and families in Britain with flights to London Stansted; Liverpool; Birmingham and Glasgow Prestwick. European destinations include Faro, Alicante, Tenerife, Lanzarote and Majorca.