:: News In Brief
€105k of cocaine seized 11.01.20
Gardaí attached to the Letterkenny District Drugs Task Force have seized an estimated €105,000 of suspected cocaine following an operation in Lifford on the 8th of January, 2021.
As a result of an intelligence led operation, a vehicle was stopped at a checkpoint yesterday afternoon in Drumbuoy. The vehicle was searched, resulting in the discovery of approximately 1.5 kilos of suspected cocaine in a plastic bag concealed inside a clothes bag in the boot of the vehicle. The occupants of the vehicle, two males in their 20s, were arrested and taken to Letterkenny Garda Station.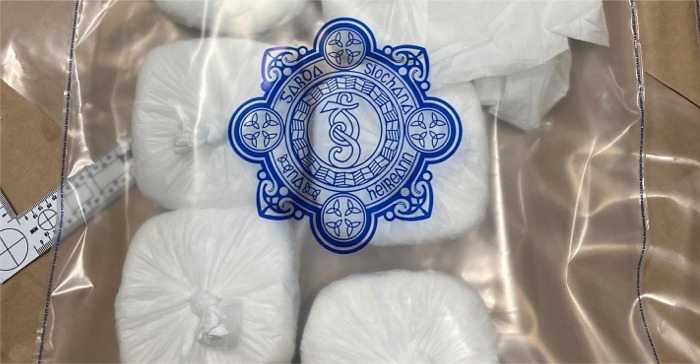 High visibility Garda operation 03.12.20
Following the government's announcement on the country's move to Level 3 on the 1st December 2020, An Garda Síochána is adapting its ongoing policing operation in support of the prevailing public health measures. The focus of the operation reflects the guidelines and regulations in place under the Government's Living with COVID-19 plan .
Armed robbery at Clonmany Post Office 26.11.20
A man, in his early 60s, has been arrested by Gardaí in connection with the attempted armed robbery of Clonmany Post Office, two weeks ago. Shortly after 5pm on Wednesday, November 11, 2020 a man entered the post office, produced what was believed to be a handgun and demanded money.
A post office worker retreated to a back room and raised the alarm. The man left the scene and nothing was stolen.
Gardaí responded immediately to the activation of the panic alarm.
Yesterday, Tuesday November 24, at 5.30pm a man was arrested at an Operation Fanacht checkpoint in Bridgend, in connection with this incident. He is currently detained at Buncrana Garda Station. An Garda Síochána has been working closely with the PSNI in relation to this incident.
Irish Water replace watermains in Bridgend 12.11.20
Irish Water, working in partnership with Donegal County Council, is replacing approximately 350 metres of problematic, old watermains in Bunnymayne, Bridgend that were prone to frequent bursts and leakage which caused water supply disruptions for customers in the area. The mains are being replaced with new high density polyethylene pipes.
The mains that are being replaced are on the L2031 Bunnymayne Road. The works commenced on Monday, November 9, and will be completed by December. Once completed customers in this area will enjoy an improved water supply with less disruption. Farran's Construction Ltd have been contracted to carry out the work on behalf of Irish Water.

Be Winter Ready 12.11.20
The Government has now launched the 10th annual 'Be Winter Ready' campaign. 'Be Winter Ready' which is now in its tenth year, is designed to raise the public's awareness about the particular challenges that winter season can bring about. The main message of the campaign remains a simple one, "be prepared, stay safe and know where to find help if you need it".
The 'Be Winter Ready' campaign provides crucial information for the public to ensure preparedness for the winter months. People are asked to visit www.winterready.ie or to follow the conversation on Facebook or Twitter at #BeWinterReady for more information.
Artlink receive €106k grant 19.10.20
Artlink at Fort Dunree, Buncrana are over the moon to be awarded an arts grant of €106,000 from Arts Council of Ireland to deliver a programme of residencies, exchanges, exhibitions, artist development opportunities, workshops, community engagement and community garden events in 2021.
In response to the restrictions imposed by the global pandemic, Artlink adapted their programme and created a new online platform including, artist profile films and a virtual gallery space. You can enjoy this and more at www.artlinkonline.ie .