:: News In Brief
Buncrana Harbour Dredging 23.03.23
Dredging will take place at Buncrana Harbour from Monday 27th March to Friday 21st April.
MV Otterbank will be carrying out plough dredging daily from 7am to 8pm. Access to the pier and movements within the harbour will be restricted during these works and all other harbour users and boat operators are asked to exercise caution while manoeuvring within these waters.

This is essential work to ensure the safe operation of the harbour for all users and to enable any necessary rescue launch by the RNLI Lifeboat.
Library event for Ukrainian families 22.03.23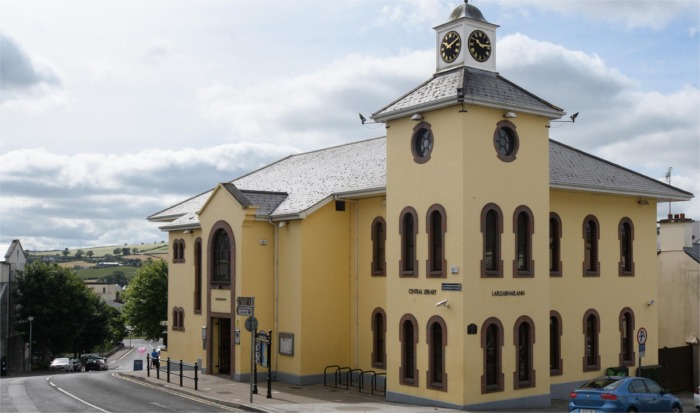 Europe Direct Letterkenny, based in Central Library, will showcase their range of children's books available in the Ukrainian language on Thursday 23rd, March at 6:30pm. The event will be free and refreshments will be provided. These new books have been catalogued in the Cyrillic alphabet so it will make the books much easier to request on the Donegal Library website.

To book this event please email eudirect@donegallibrary.ie or telephone 074 91 24950.

Donegal Libraries also host weekly Stay and Play storytime sessions in Buncrana and Carndonagh. For more information on library services please visit www.donegallibrary.ie .
Donegal Culture & Creativity Project Awards 09.03.23

Applications are now being invited for the Donegal Culture & Creativity Project Awards 2023. The scheme is offering 25 awards of €2,000 each to projects that encourage cooperation and collaboration between communities and heritage specialists, artists, culture professionals and/or creative industries.

The aim is to preserve, conserve, research, practice, exhibit, perform, instruct, engage, enhance, promote or address an aspect of the material or non-material culture in an original, imaginative or creative way. Community groups and individuals in Inishowen may apply for funding for a project that addresses culture, heritage, arts or creative industries.

The closing date for receipt of applications is Monday 27th March at 12 noon. Further details and application forms are available online at www.donegallibrary.ie or by emailing creativeireland@donegalcoco.ie .
Ceremony to commemorate executions at Drumboe 28.02.23





Minister for Agriculture, Food and the Marine, Charlie McConalogue TD will attend a formal wreath laying ceremony to commemorate the execution of four men: Charlie Daly, Daniel Enright, Timothy O'Sullivan and Séan Larkin at Drumboe Castle, Stranorlar on the 14th March 1923.

The ceremony will take place in Stranorlar at 2pm on Sunday 5th March in the Coillte car park opposite the field in which the original Drumboe memorial is situated. The events leading up to the arrest and the subsequent execution of these four men during the Civil War had a profound effect on communities in Donegal and elsewhere and has continued to live on in memory.