:: News In Brief
Oral History of Donegal 09.09.21
The Peace IV Echoes of the Decade Oral History project has now gone online for all to hear.
The project's aim was to promote understanding of different cultural traditions and narratives. The project focused on the legacy of Ireland's Decade of Centenaries (1912-23) and the lasting legacy of these years in County Donegal. This cross-community project involved workshops with children and young people, as well as an Oral History project.
The Oral History strand of the project took place during the autumn and winter of 2020. Oral Historian, Regina Fitzpatrick interviewed 12 individuals (by phone) from around County Donegal including George Mills who was born and raised in Culdaff. In his interview George talks about the very rich history of the Young family and Culdaff House.
These recorded interviews are now in Donegal County Archives' Collection and eleven of these recordings have been uploaded onto the Council's website at www.donegalcoco.ie .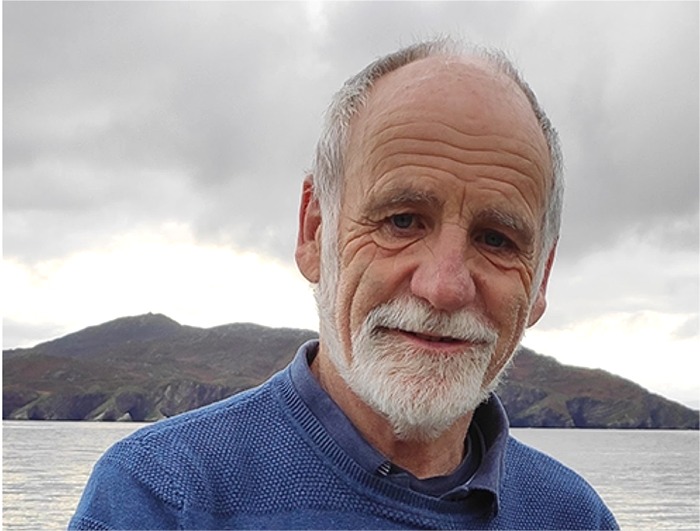 George Mills from Culdaff was a participant in the Peace IV Echoes of the Decade Oral History Project.

Nominate your 'Heritage Hero' 07.09.21
Do you know of a person or group who have worked tirelessly to protect and promote heritage in Inishowen? If you do, then The Heritage Council wants to hear from you. The public are invited to nominate who they feel deserves the 'Heritage Hero' award by completing the short nomination form on the Heritage Council website at www.heritagecouncil.ie before 12 noon on Monday, September 20.

Bus Éireann issues new travel advice 04.09.21
Bus Éireann welcomed the return to full capacity on all public transport from 1 September 2021. Please be aware the measures introduced to safeguard passengers and employees remain in force including:
• Mandatory face masks throughout the journey (with exemptions on health grounds)
• Hand sanitising units on board
• Cashless payment options including Leap cards, ticket machines in stations and online at www.buseireann.ie
• Guaranteed seat reservation for interurban travel on www.expressway.ie
• Deep cleaning overnight and additional cleaning during the day
• Windows should be kept open where available, coaches have air conditioning

Audit of Community Groups 03.09.21
An Audit of Community Groups is being conducted by the Community Development Section of Donegal County Council to ascertain the needs and aspirations of community and voluntary groups in the county.
Groups who respond will be offered the opportunity to be added to a database of contacts which will be used to inform groups of upcoming events and funding opportunities relevant to their group as they arise.
Community and voluntary groups in Inishowen are invited to participate in the audit by completing a short online questionnaire before Friday, 17th September, at www.surveymonkey.com .

Back to School, Slow Down 01.09.21
The return to school days brings more traffic in the morning and afternoon. School buses are picking up children, children walking and on bikes are hurrying to get to school before the bell rings, parents are trying to drop their children off before they go to work. It is vitally important that motorists slow down and pay attention when children are on the road, especially before and after school. Motorists are being reminded that there will be a significant increase in school going traffic in the coming days. They should also expect to see a rise in the number of children using the roads to get to school.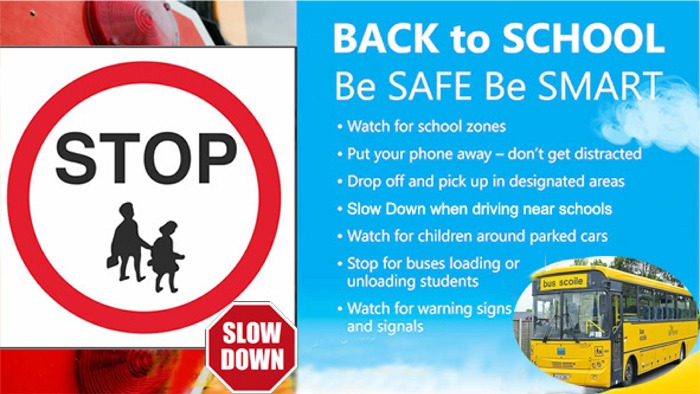 Shared (Shared spaces, Shared experiences) 30.08.21
New Artlink exhibition by Bethany Garvey Williams at the Shore Front, Buncrana
August 24 - September 21

For eighteen months we have had to adapt our daily lives in ways we might previously never have imagined. Perhaps the most difficult adaptation was the enforced separation, the prohibition of some of the most important shared situations we all took for granted. Gathering together as families, as a community or as an audience. Artlink has always been a community based organisation and the restriction on indoor events, of people gathering in groups, presented a significant challenge in maintaining a relationship with their members and the wider public.Through a series of initiatives, Artlink have brought exhibitions to audiences in a virtual replica of the Saldanha Gallery at Fort Dunree, in the windows of the former ESB Showroom, in the grounds of Fort Dunree and now, in their most recent installation, along the old factory wall at the Shore Front.





Artist Bethany Garvey Williams was inspired to research media sources to create a series of art works which reflect on the powerful emotional connection we all share in times of grief, political unrest and cultural celebration. These works, reproduced from original paintings, highlight the most human of responses at times of intense emotions - to gather and share our experiences.

Death of Cllr Bernard McGuinness 30.08.21
Statement from Fine Gael
An Tánaiste and Leader of Fine Gael, Leo Varadkar has expressed his condolences on the death of Cllr Bernard McGuinness, a Fine Gael stalwart in Donegal for more than 40 years.
"It was with deep sadness that I learned of the passing of Cllr Bernard McGuinness.
"Bernard was first elected to Donegal County Council in 1979, and has been returned to office at each subsequent election since that time. His commitment to his constituents, to the county of Donegal and to his party was exemplary during that long period of public service. Bernard will be remembered for the huge amount of energy and time he gave to crucial cross border projects. My condolences go to his wife Jan, their five children and his extended family."

Deputy Joe McHugh added, "I was extremely sad to learn of the passing of my friend and colleague, Councillor Bernard Mc Guinness, Culdaff.
"At the time I entered politics Bernard had already clocked up 20 years of political experience having entered politics in 1979. Bernard was my political mentor for more than two decades and at all times I knew my place - Bernard was the boss! In his last two terms he was a father figure to many new generation councillors, a role he adopted with great enthusiasm.
"He wore his blue shirt and County Council tie with pride and always fought his corner for his County and beloved Inishowen, with a particular fondness for the Northern part of the peninsula.
"In Bernard's 42 years in politics he continued to keep his politics on the basics with his no-nonsense common-sense approach to all challenges. He was an honourable decent man and a Fine Gael man to the backbone.
"To Jan, Maria, Johnny, Jean, Ross, Gregory and the grand-children, my deepest sympathy at this very difficult time. Ar dheis Dé go raibh a anam dílis."

Gardaí warn public of Covid-19 scam 24.08.21
An Garda Síochána at the Garda National Economic Crime Bureau (GNECB) are warning the public of a recent text message (smishing) scam where persons are receiving text messages purporting to be from Health Service Executive (HSE) and advising the public to book an appointment for a Covid-19 test through a link on the text.

Once the person clicks on the link they will be brought to a cloned website where the fraudsters will seek their personal information, including their PPS number and payment for the Covid-19 test or vaccine.
In most instances the supplied links look very similar to the authentic HSE URL but may be misspelled.
Gardaí would like to again remind the public that the HSE will never look for payment for Covid-19 tests or vaccinations and the public should be wary of such text messages.

There are also other 'smishing' texts being received and these can purport to be from service providers, revenue, banks and/or delivery businesses. Some can fit into the threads of previously received genuine texts which adds an air of authenticity to them.

An Garda Síochána's advice to the public is as follows:
- Never click on a link of an unsolicited text, email or respond to cold callers seeking personal information.
- Do not use reply or call the number supplied by these texts.
- Never give away personal data like PIN number, card numbers, passwords, one time codes, PPS numbers
- The HSE will never text you seeking payment for Covid-19 tests or vaccines
- If you have responded to such a text or paid the scammers, contact your bank immediately for a recall.
- It is also important to report the matter to your local Garda Station.