Knowth Church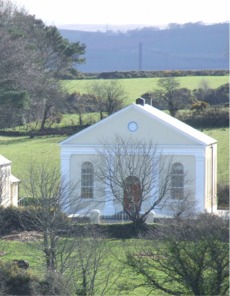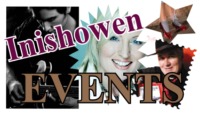 If you have any community notes you would like published please tell us...
Email: notes@inishowennews.com

Add to Favorites
:: Muff/Quigley's Point
Quigley's Point Community Centre
Tel: 074 93 83653 or Email: qpcoe@eircom.net

Painting Masterclasses
Learn to paint with Natasha Barr. Painting master-classes will take place at Quigleys Point Community Centre during July 2018.
'Complete you own Oil Painting' course will take place from Monday 2nd to Friday 6th of July from 10am top 4pm each day. This fun and relaxing one week course will take you through a step by step process from outlining your composition, mixing colours, improving brushwork, building up layers and working towards your own completed oil paining masterpiece. Easels and canvas provided. Cost €140.
'Art Portfolio Class' will take place from Monday 9th to Friday 13th of July from 10am to 4pm each day. For those considering Leaving Cert and A-level Art, entering Art college, or young adults interested in developing their artistic skills. Working for Still Life and Life Painting set ups as well as referencing images, students will develop a better understanding of the various mediums. Easels and canvas provided. Cost €140.
Both courses are suitable for age 16 and over. All levels welcome. Maximum of 10 people per course - so book early to avoid disappointment. For further information and/or to book a place please contact Natasha on (0044) 7785511013, email tashabarr@hotmail.co.uk , or via facebook 'Natasha Barr Fine Art'.

QPCC Toddler Group
Baby and Toddler Group takes place every Thursday at Quigley Point Community Centre from 10am -12pm. Jo Jingles will be attending the toddler group on the 14th and 21st of June, to facilitate music and movement sessions with our little ones. Everyone welcome.

QPCC/RCD Draw Results
Winning numbers for 15th June were 12,17,21, and 23. There was no jackpot winner. The four €15 winners were Anne McCallion, Tromoty, Quigleys Point; Anthony Breslin, Culmore; Ava Doherty, Carrickmaquigley; and Anne McConway, Clunelly. The next draw will be Friday 22nd June, when jackpot will be €1025. Thank you for your continued support.

Calling All Volunteers!
Quigleys Point Community Centre needs your help to ensure their childrens discos and childrens easter/summer camps can continue with adequate supervision. Proceeds of summer/easter camps, and childrens discos go to the upkeep and maintenance of Quigleys Point Community Centre - which is getting increasingly difficult due to escalating overheads. We rely on these fundraisers to continue to operate. And in turn we rely on volunteers to make the fundraisers happen! If you are available to give a few hours at various times throughout the year, please get in touch with us via facebook, email qpcoe@eircom.net , or phone us on 0749383653. Many thanks QPCC - Your community centre.

Doon Well & Ards Friary Pilgrimage
The annual pilgrimage from St Columbas Church Drung on Sunday 24th of June. Bus will leabe Brendans shop, Drung at 11am sharp. Bus will stop at the Point Inn, Quigleys Point, Maxol filling station Muff, Burt Chapel, or on request. Ring Christine on 07493 85576 or Anne Marie 074 9382526. Early booking would be appreciated.

Greenbank Holiday Bible Club
A Holiday Bible club will take place in Greenbank hall from Monday 2nd - Friday 6th July from 6pm-8pm. All primary school aged children are welcome. If you would like further information, please contact Kathleen on 074 93 83348.
Inishowen Disability Community Action
Inishowen Disability Community Action (IDCA) is an organisation based in Carndonagh that provides a mini bus service for people with disabilities in Inishowen.
Users must be members and Annual Membership is €5. Forms can be requested via email or telephone. Email: idcabus@mail.com Tel: 083 809 1435.