Knowth Church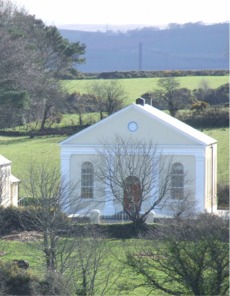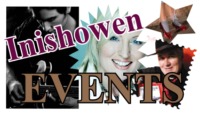 If you have any community notes you would like published please tell us...
Email: notes@inishowennews.com

Add to Favorites
:: Muff/Quigley's Point
Spring Clean-Up
A spring clean up will take place on Saturday 1st April from 10am-12pm. Bags, gloves and pickers will be available at Quigleys Point Community Centre. If everyone did a patch near their homes, it would make a huge difference to the area. All help appreciated.

Foyle Academy of Performing Arts
QPCC are excited to announce that Foyle Academy of Performing Arts will be holding Drama and Singing classes at Quigleys Point Community Centre from Friday 24th of March. This day will be taster classes whereby children can pay for the class without signing up to a block course. Following this – children will need to register for 3-6 week blocks. Four classes will be held each Friday. Junior classes are open to 4-8 year olds. Senior classes are open to 9-12 year olds. Junior Drama: 4pm-4:45pm. Junior Singing: 4:45pm-5:30pm. Senior Drama: 5:30pm-6:15pm. Senior Singing: 6:15pm-7pm. Each class costs €5 per child.
If anyone has any questions, they can reach us at Facebook.com/foyleacademy, by emailing info@foyleacademy.com, or by texting 07718174681 starting their message with Academy Kids.
Quigley's Point Community Centre
Tel: 074 93 83653 or Email: qpcoe@eircom.net

MONDAYS:
QPCC Sewing Club 10am-12pm.
Basketball: 5:30pm-6:30pm (7-9yrs); 6:30pm-7:30pm (10-12 years).
Cake Decorating course (6wks starting 6th March) 7pm-9pm.
Redcastle Utd U14s &U16s 7:30pm-9pm.
Redcastle Utd Men's Football 8pm-10pm.

TUESDAYS:
Irish Dancing 4.15pm-6pm (3-16yrs).
Redcastle Utd Youths (Under 8s) 6pm-7pm.
Upcycling course (4wks starting 21st feb) 7pm-9pm.
Ladies Club 8pm-9:30pm.

WEDNESDAYS:
Redcastle Utd Youths (2nd,3rd,4th class girls) 5:30pm-6:45pm.
Beavers 7pm -8:30pm (6-9yrs).
Cubs 7pm-8:30pm (9-12yrs).
Scouts 7pm-8:30pm (12-15yrs).
Badminton (mixed) 8:30pm-10pm

THURSDAYS:
Toddler Group 10am-12pm.
Hip/Hop dancing 5.30-6.30pm (ages 3-8); 6.30-7.30pm (ages 9+).
Karate 7pm-8:15pm (6yrs+).

FRIDAYS:
Foyle Academy of Performing Arts: Junior Drama (4-8yrs) 4pm-4:45pm.
Junior Singing (4-8yrs) 4:45pm-5:30pm.
Senior Drama (9-12yrs) 5:30pm-6:15pm.
Senior Singing (9-12yrs) 6:15pm-7pm.
Redcastle Utd Youths (under 10s) 6pm-7:15pm.
Redcastle Utd 1st Team training 7:15pm-8:45pm.
QPCC/RCD Draw 9:30pm.

QPCC/RCD Draw Results
Winning numbers for 17th March 2017 were 1,2,14 and 23. The four €15 winners were Eileen Duffy, c/o M. Boyle; Marian Doherty, Redcastle; Kevin Duggan, Redcastle; and Gavin Doherty, Redcastle. Next draw will take place Friday 24th March, Jackpot €1400.

Basketball at QPCC
Basketball takes place every Monday evening from 5:30pm-6:30pm for 7-9 year olds, and 6:30pm-7:30pm for 10-12 year olds. Cost is €4 per child.

Quigley's Point Community Playschool Open Day
Quigleys Point Community Playgroup will hold an open day on Saturday 1st of April from 12pm-2pm. Come along and check out our fantastic facility and meet our staff. For further information, please telephone 074 93 83653, or email qpcoe@eircom.net .

Scoil Naomh Fionan 25th Anniversary
Scoil Naomh Fionan is celebrating its 25th anniversary on Sunday 2nd April with Mass in the school at 3pm. We invite all pupils, parents past and present and anyone who has been associated with the school in any way down through the years to join us on that day. We hope you can come along to make this a
memorable occasion.

QPCC Baby and Toddler Group
The Toddler Group meets every Thursday morning from 10am – 12pm. New members always welcome. Come along for a cuppa and to meet new friends