Knowth Church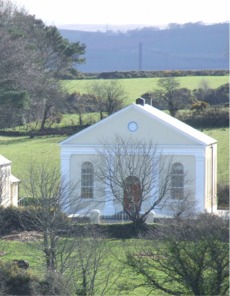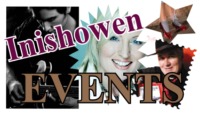 If you have any community notes you would like published please tell us...
Email: notes@inishowennews.com

Add to Favorites
:: Muff/Quigley's Point
The Annual Auction in aid of St Mary's Community Hall, Muff takes place on Sunday 18th February. If anyone is thinking of spring cleaning or upgrading, please keep us in mind for donation.

Muff Active Retirement: Line Dancing will take place on Tuesday 23rd January at 2pm.

Bowls take place every Thursday in Greenbank Hall at 2pm.

Ceili classes have resumed in St Mary's Community Hall and will continue every Wednesday evening from 9.30pm-11pm.
Quigley's Point Community Centre
Tel: 074 93 83653 or Email: qpcoe@eircom.net

2018 Courses at Quigleys Point Community Centre
We hope to run two of the following courses during this year: Upcycling, Cake Decorating or Beginners Sewing. Subject to numbers and tutor availability. If you are interested in participating in any of these courses, please get in touch with us - 074 93 83653, qpcoe@eircom.net , or message us on facebook. We will do our utmost to ensure that the two most popular courses go ahead.

QPCC Bootcamp
Bootcamp circuit classes at Quigley's Point Community Centre takes place at 6:30am on Tuesday and Thursday mornings. Please contact Aidan on 083 8226527 to book a place. Booking is essential. €5 per class. For all of you with New Years Resolution to get fit!

QPCC/RCD Draw Results
Winning numbers for 5th January were 1, 2, 9, and 19.
The four €15 winners were Paul McCallion, c/o Kennys; Jim Doherty, Tullynavin; Colm Quigley, Quigleys Point, c/o Kennys; and Rhys Roberts, Ballyargus. The next draw will be Friday 12th January, when jackpot will be €1,850. Thank you for your continued support.

Winter at QPCC
MONDAYS:
QPCC Sewing Club 10am-12pm.
Basketball 5:30pm-6:30pm (7-9yrs). 6:30pm-7:30pm (10+yrs).

TUESDAYS:
Bootcamp 6:30am-7:20am.
Irish Dancing 4.15pm-6pm (3-16yrs).
Redcastle Utd Youths: Under 8s – 6pm-7pm. Ladies Club 8pm-9:30pm

WEDNESDAYS:
Redcastle Utd Youths: 2nd,3rd,4th class Girls – 5:30pm-6:45pm.
Beavers 7pm -8:30pm (6-9yrs).
Cubs 7pm-8:30pm (9-12yrs).
Scouts 7pm-8:30pm (12-15yrs).
Badminton (mixed) 8:30pm-10pm

THURSDAYS:
Bootcamp 6:30am-7:20am.
Toddler Group 10am-12pm.
Gymnastics (6+) 5pm-6pm, and 6pm-7pm.
Hip/Hop dancing 6.30-7.30pm (ages 3-8); 7.30-8.30pm (ages 9+) (Starts back 18th January).
Karate 7pm-8:15pm (6yrs+).

FRIDAYS:
Redcastle Utd Youths: Under 10s – 6pm-7:15pm
QPCC/RCD Draw 9:30pm.

TUS scheme
Are you in receipt of Jobseekers for at least 12 months? Are you aged between 18 and 65? Would you like to get back into the workplace? If so, the Tús scheme could be for you. We currently have possible positions available in QPCC to include Administration, Caretaking, and Youth work. Please contact Valerie, or Oonagh at the IDP offices in Carndonagh, on 074 93 73083 if you are interested in any of the above positions, and/or for further information.

Quigley's Point Community Playgroup
Places are available at Quigley's Point Community Playgroup on both ECCE and CCS schemes.
ECCE: Free pre-school place from 3 years of age (start dates are September, January and April).
CCS: reduced rates for families with medical card or on social welfare payments. Check out www.affordablechildcare.ie for more information. The playgroup operates 9:15am-12:15pm with optional extended hours to 1.45pm. We accept children from 2 years 6 months to 5 years. For further information, please telephone 074 93 83653, or email qpcoe@eircom.net .

Hip Hop Classes
Hip Hop Classes with Elite Dance Academy start back Thursday 18th January at QPCC. 6:30pm-7:30pm (4-8yrs). 7:30pm-8:30pm (9+yrs). Contact Clare on 0862677022.

Basketball at QPCC
Basketball classes at QPCC have finished up for the Christmas break. Classes will recommence in the New Year. We would like to wish everyone a Merry Christmas.

QPCC Toddler Group
QPCC Baby and Toddler Group takes place every Thursday from 10am – 12pm. New members always welcome. Come along for a cuppa and a chat.