Knowth Church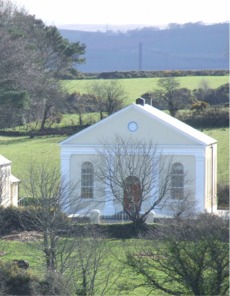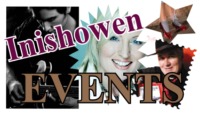 If you have any community notes you would like published please tell us...
Email: notes@inishowennews.com

Add to Favorites
:: Muff/Quigley's Point
Quigley's Point Community Centre
Tel: 074 93 83653 or Email: qpcoe@eircom.net

QPCC Summer Camp
QPCC will be holding a summer camp from the 17th to the 21st of July. A Junior Camp will take children aged 3-5 years, and Senior Camp will take children aged 5-12 years. Cost will be €25 per child and €20 for siblings. Registration forms can be picked up from Quigley's Point Community Centre. Completed forms, along with payment, must be dropped back to QPCC office to secure place. Please note places will be filled on first come first served basis.

Toddler Yoga at QPCC Toddler Group
QPCC Toddler Group will be hosting a Toddler Yoga Session on Thursday the 15th of June. Come enjoy some relaxation and stretching with your little ones.

Positions at QPCC
Positions are available at QPCC in the areas of administration, caretaking, childcare, cleaning, or youth work, through the following schemes:
TUS (contact Valerie 086 603 0772/074-9373083)
Rural Social Scheme (Contact Oonagh 9373083)

Basketball
Basketball has finished up for the summer. We look forward to seeing you all again in September.

Foyle Academy of Performing Arts
Foyle Academy of Performing Arts Drama and Singing classes at Quigley's Point Community Centre have finished up for the summer. Classes will recommence in September. Day and time to be confirmed.

QPCC/RCD Draw Results
Winning numbers for 23rd June 2017 were 1,2,10 and 13. The four €15 winners were James Davenport, Ruskey; Cathal Barr, Redcastle; Paddy Curran(Senior), Redcastle; Amy, Oisin, Cahir, Hollie Quigley c/o Carmans. The next draw will be Friday 30th of June, when jackpot will be €875.

SunSpark Labs Holiday Bible Club
SunSpark Labs Holiday Bible Club will be held in Greenbank Hall from Monday 3rd July to Friday 7th July 2017 each evening starting at 6pm to 8pm. Come along and enjoy stories, singing, quizzes, drama, puppets, crafts, games and refreshments. All primary school aged children are welcome. Admission is free. On Friday 7th July at 8-8.30pm all parents & family are invited to come along & find out about what the children have been doing during the week.

Doon Well & Ards Friary pilgrimige
Doon Well & Ards Friary Pilgrimige from St Columba's Church Drung on Sunday 23rd July. Leaving Brendans Shop, Drung at 11am. Bus will stop at the Point Inn, Maxol Filling Station (Muff) and Burt Chapel on request. Telephone Christine on 0749385576 or Anne Marie on 074 9382526 to book a place. Early booking is essential.

Computer Courses at IDP
Inishowen Development Partnership announcing new Computer Courses for Spring/Summer 2017. Basic, Advanced and 1-to-1 places available. Contact Denis or Catherine IDP, St. Mary's Road, Buncrana, 074-9362218 email: reception@inishowen.ie

County Gospel Concert
County Gospel Concert in St.Columb's Church Moville with Ryan Turner and Rev David McBeth on Sunday 2nd July. Starts at 7pm.