Knowth Church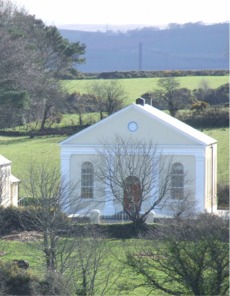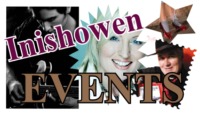 If you have any community notes you would like published please tell us...
Email: notes@inishowennews.com

Add to Favorites
:: Muff/Quigley's Point
Monkeynastics at QPCC Toddler Group
QPCC Toddler Group will be hosting Monkeynastics on Thursday the 8th of June. Lead by a qualified instructor, monkeynastics consists of a stretch and cardio warm up to songs, locomotion activities, speed and agility, focal activity with professional equipment, (i.e. balance beam, trampoline, ball skills, floor work) and a cool down. The Toddler Group takes place every Thursday from 10:30am-12:30pm and provides a great source of enjoyment for both children and carers alike.
Quigley's Point Community Centre
Tel: 074 93 83653 or Email: qpcoe@eircom.net

Spring at QPCC
MONDAYS:
Fitbox 6:30am.
QPCC Sewing Club 10am-12pm.
Basketball 5:30pm-6:30pm (7-9yrs). 6:30pm-7:30pm (10-12 yrs).

TUESDAYS:
Irish Dancing 4.15pm-6pm (3-16yrs).

WEDNESDAYS:
Beavers 7pm -8:30pm (6-9yrs).
Cubs 7pm-8:30pm (9-12yrs).
Scouts 7pm-8:30pm (12-15yrs).
Badminton (mixed) 8:30pm-10pm

THURSDAYS:
Toddler Group 10:30am-12:30pm.
Hip/Hop dancing (ages 3-8) 5.30-6.30pm (ages 9+) 6.30-7.30pm.
Karate 7pm-8:15pm (6yrs+).
Fitbox 7:45pm.

FRIDAYS:
Foyle Academy of Performing Arts:
Drama (4-8yrs) 4pm-4:45pm.
Singing (4-8yrs) 4:45pm-5:30pm.
QPCC/RCD Draw 9:30pm.

QPCC/RCD Draw Results
No jackpot winner. Winning numbers for 19th May 2017 were 02, 03, 14 and 23. The four €15 winners were Liam Moyne, Drumhaggart c/o Carmans; Billy Ward, Redcastle; Cathal Faulkner, Redcastle; Stacey and Deborah Doherty, Redcastle. Next draw will take place on Friday 26th of May, when jackpot will be €2000.

Fitbox Classes
Fitbox (Boxing Exercise Classes) have begun at Quigley's Point Community Centre. Classes will take place on Monday mornings at 6:30am, and Thursday evenings at 19:45pm. Cost is €5 pay as you go. Maximum of 10 people per session. Booking is essential. Additional days and times may be added subject to demand. Please contact Aidan on 083 8226527.

Basketball at QPCC
Basketball takes place every Monday evening 5:30pm-6:30pm for children aged 7-9 years; and 6:30pm-7:30pm for children aged 10-12 years. Cost is €4 per child (€3 for siblings).

Positions at QPCC
Positions are available at QPCC in the areas of administration, caretaking, cleaning, or youth work, through the following schemes:
TUS (contact Valerie 086 603 0772/074-9373083)
Rural Social Scheme (Contact Oonagh 9373083/074-9373083)

Foyle Academy of Performing Arts
Foyle Academy of Performing Arts hold Drama and Singing classes at Quigleys Point Community Centre. Classes are open to 4-8 year olds. Drama: 4:30pm-5:15pm. Singing: 5:15pm-6pm. Each class costs €5 per child. Please note that people need to register their child prior to starting. If anyone has any questions, they can reach us at Facebook.com/foyleacademy, by emailing info@foyleacademy.com , or by texting 07718174681 starting their message with Academt Kids.

Computer Courses at IDP
Inishowen Development Partnership announcing new Computer Courses for Spring/Summer 2017. Basic, Advanced and 1-to-1 places available. Contact Denis or Catherine IDP, St. Mary's Road, Buncrana, 074-9362218 email: reception@inishowen.ie .