Knowth Church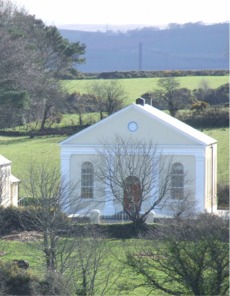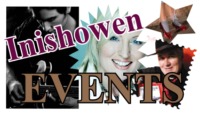 If you have any community notes you would like published please tell us...
Email: notes@inishowennews.com

Add to Favorites
:: Muff/Quigley's Point
Quigley's Point Community Centre
Tel: 074 93 83653 or Email: qpcoe@eircom.net

QPCC Bootcamp
Bootcamp circuit classes will be commencing at Quigleys Point Community Centre on Tuesdays and Thursdays 6:30am-7:20am, starting Tuesday 19th of September. Minimum number of 6 per class. Please contact Aidan on 083 8226527 to book a place. €5 per class.

Basketball at QPCC
Basketball classes have recommenced at Quigleys Point Community Centre under the continued guidance of our fantastic fully trained coach. Coaching takes place every Monday evening -5:30pm-6:30pm for 7-9 year olds, and 6:30pm-7:30pm for 10+ year olds. €4 per class (€3 for each sibling). New players welcome.

Shooting Starz Gymnastics at QPCC
Gymnastics classes will be starting at QPCC from Thursday 21st of September. Suitable for children aged 6 years and over. Places will be filled on a first come first served basis. Please contact Ann from Shooting Starz on 048 71814555 or (0044) 78 35746448 or for further information, and/or to register you child/children.

Quigley's Point Community Playgroup
Places are available at Quigley's Point Community Playgroup on both ECCE and CCS schemes.
ECCE: Free pre-school place from 3 years of age (start dates are September, January and April).
CCS: reduced rates for families with medical card or on social welfare payments. Check out www.affordablechildcare.ie for more information. The playgroup operates 9:15am-12:15pm with optional extended hours to 1.45pm. We accept children from 2 years 6 months to 5 years. For further information, please telephone 074 93 83653, or email qpcoe@eircom.net.

QPCC/RCD Draw Results
Winning numbers for 8th September 2017 were 4, 8 12 and 16. Congratulations to Hugh Mullan, Drung on winning the Jackpot of €1550. The next draw will be Friday 15th September, when jackpot will be €650. Thank you for your continued support.

Positions at QPCC
Positions are available at QPCC in the areas of administration, caretaking, childcare, cleaning, or youth work, through the following schemes;
TUS (contact Valerie 086 603 0772/074-9373083)
Rural Social Scheme (Contact Oonagh 9373083)

Autumn Courses at QPCC
MONDAYS:
QPCC Sewing Club 10am-12pm.
Basketball 5:30pm-6:30pm (7-9yrs). 6:30pm-7:30pm (10-12 yrs).

TUESDAYS:
Bootcamp 6:30am-7:20am.
Irish Dancing 4.15pm-6pm (3-16yrs).

WEDNESDAYS:
Beavers 7pm -8:30pm (6-9yrs).
Cubs 7pm-8:30pm (9-12yrs).
Scouts 7pm-8:30pm (12-15yrs).
Badminton (mixed) 8:30pm-10pm

THURSDAYS:
Bootcamp 6:30am-7:20am.
Toddler Group 10am-12pm.
Gymnastics (6+) 6pm-7pm.
Hip/Hop dancing (ages 3-8) 6.30-7.30pm (ages 9+) 7.30-8.30pm.
Karate 7pm-8:15pm (6yrs+).

FRIDAYS:
QPCC/RCD Draw 9:30pm.

Autumn/Winter Courses at QPCC
Quigley's Point Community Centre is in the process of putting together their Autumn/Winter course schedule. If there is a particular course/class you or your family member would be interested in attending, please either PM Quigley's Point Community Centre's facebook page, email qpcoe@eircom.net, or phone 074 9383653 with your suggestions, and we will endeavour to run most popular course/classes.

Mother and Toddler Group
Mother and Toddler Group will resume on Thursday 7th September from 10am – 12pm. New members always welcome. Come along for a cuppa and to meet new friends.

Irish Dancing
Irish Dancing classes will resume on Tuesday 5th September at 4:15pm - 5:15pm for beginners and 4:15pm – 6:00pm for advanced. Price €5 per class pay as you go. New beginners welcome. Contact Margaret 04871 359967.

Redcastle FC
Redcastle first team won 3-1 away to Moville on Sunday. Odie McColgan, Jack McConnellogue.and Aaron Nash scored the goals. The reserves lost 3-1 at home to Rasheney; Evan Craig got the Redcastle goal. The club is hosting The David Craig Band in the Halfway House Burnfoot on Friday 29th September; tickets @ €10 are available now from committee members.

Moville Girl Guides
St. Finian's Girl Guide Unit URGENTLY require female leaders 18 years and over. Unit runs on a Wednesday evening. If you are interested contact Annette Harkin, Unit Leader on 086 360 6360. Thank you.
Flower demonstration
Flower demonstration by Josie Coll on Thursday 28th September 2017 in The Lake of Shadows Buncrana at 8pm. Proceeds in aid of Good Morning Befriending Service. All arrangements will be raffled on the night. Light refreshments provided. Tickets €8.

Palliative Care Support Training
Working in a Healthcare setting? If you are interested in doing Palliative Care Support training (QQI L5 module 5N3769) please contact the Community Employment office in the Colgan Hall, Carndonagh - cpces@mail.com or phone 074 9329474. The course is scheduled to start in September and will be held over 5 consecutive Mondays. Cost approx. €250 per participant and there are limited spaces available.