Knowth Church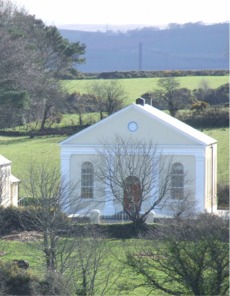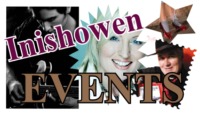 If you have any community notes you would like published please tell us...
Email: notes@inishowennews.com

Add to Favorites
:: Muff/Quigley's Point
Quigley's Point Community Centre
Tel: 074 93 83653 or Email: qpcoe@eircom.net

MONDAYS:
QPCC Sewing Club 10am-12pm.
Basketball 5:30pm-6:30pm (7-9yrs). 6:30pm-7:30pm (10-12 yrs).
Men's Football 8pm-10pm.

TUESDAYS:
Irish Dancing 4.15pm-6pm (3-16yrs).

WEDNESDAYS:
Beavers 7pm -8:30pm (6-9yrs).
Cubs 7pm-8:30pm (9-12yrs).
Scouts 7pm-8:30pm (12-15yrs).
Badminton (mixed) 8:30pm-10pm

THURSDAYS:
Toddler Group 10am-12pm. Hip/Hop dancing (ages 3-8) 5.30-6.30pm (ages 9+) 6.30-7.30pm. Karate 7pm-8:15pm (6yrs+).

FRIDAYS:
Foyle Academy of Performing Arts:
Drama (4-8yrs) 4pm-4:45pm.
Singing (4-8yrs) 4:45pm-5:30pm.
QPCC/RCD Draw 9:30pm.

Basketball at QPCC
Basketball takes place every Monday evening 5:30pm-6:30pm for children aged 7-9 years; and 6:30pm-7:30pm for children aged 10-12 years. Cost is €4 per child (€3 for siblings).

Positions at QPCC
Positions are available at QPCC in the areas of administration, caretaking, cleaning, or youth work, through the following schemes:
TUS (contact Valerie 086 603 0772)
Rural Social Scheme (Contact Oonagh 9373083)

Foyle Academy of Performing Arts
QPCC are excited to announce that Foyle Academy of Performing Arts will be holding Drama and Singing classes at Quigleys Point Community Centre. Classes are open to 4-8 year olds. Drama: 4pm-4:45pm. Singing: 4:45pm-5:30pm. Each class costs €5 per child. Please note that people need to register their child prior to starting. If anyone has any questions, they can reach us at Facebook.com/foyleacademy, by emailing info@foyleacademy.com, or by texting 07718174681 starting their message with ACADEMY KIDS.

QPCC/RCD Draw Results
No jackpot winner. Winning numbers for 21st April 2017 were 1,5,13, and 22. The four €15 winners were Bridget Toye, Drung; Zack Cavanagh, Ballyargus; Ann Marie Orr, Cottages, Redcastle; and Majella Grant, Gortanny, c/o Point Inn. Next draw will take place on Friday 28th of April, when jackpot will be €1700.

Annual Charity Family Fun Day
Tullagh Bay Equestrain Centre are holding their Annual Charity Family Fun Day in aid of Donegal Hospice, Children with Cerebral Palsy and the Clonmany High Support Unit on Sunday 30th April from 12pm to 5pm. There will be something for the whole family on the day with four main events, Tractor Run at 12pm, Clonmany's Fittest Pub at 2pm, Children's Sports at 3.30pm and Jiving Competition at 4pm. Live music all day with Line and Ceili dancing displays. Plenty of fun and games for the kids. So come along for a great family fun day out and support three great charities.

Inishowen Women's Information Network Courses
8 Week Healthy Eating Cookery Demonstration
Inishowen Women's Information Network are running the following course featuring nutritional information and easy to follow recipes, the course commences on Friday 28th April from 7.00pm - 9.30pm at their offices at number 18 Millbrae Heights, Carndonagh. The course is part funded by the Donegal Education & Training Board, Community Education Programme. For information contact us on Facebook at Inishowen Iwin or email us at inishoweniwin@gmail.com . €40 for 8 weeks, places are limited.

4 Week Women's Human Rights Programme
Inishowen Women's Information Network in conjunction with The Unheard Voices Programme in Derry are running a free four week Women's Human Rights programme in their offices at 18 Millbrae Heights, Carndonagh starting Tuesday 16th May from 10.30 -2.30pm. To reserve your place or for more information please contact us on Facebook at Inishowen Iwin or emailinishowen.iwin@gmail.com . Places are limited.