Knowth Church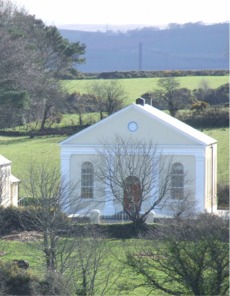 If you have any community notes you would like published please tell us...
Email: notes@inishowennews.com
:: Muff/Quigley's Point
Quigley's Point Community Centre
Tel: 074 93 83653 or Email: qpcoe@eircom.net

QPCC/RCD Draw Results
Draw results for Friday, 13th December, are 2, 13, 19, 20.
Well done to our four €15 winners, A.M Loughrey, Ruskey, Mervyn Baird, Ballyratten, Michael Breslin, Redcastle and John Paul Mc Laughlin, Bunn, Glengad, c/o Border Café.
Jackpot this week is €4925. Your continued support is greatly appreciated.

Hip Hop and Break-Dance Classes
Children's Hip Hop and Break-Dance classes on Tuesdays, for 4-7 years from 6pm - 7pm and for 8 years plus from 7pm - 8pm. Cost is only €5 per child.

Singing Lessons
Singing lessons in the community centre every Monday evening. Children aged 5-9 from 5.15pm - 6pm. Children aged 10 plus from 6pm - 6.45pm.
Contact Claire on 086 1008469 if your child is interested.

Zumba
Zumba is on every Monday night in the community centre from 7.15pm - 8.15pm. If you are interested please contact Kasia on 087 1867885, everyone welcome.

Karate
Karate classes every Thursday evening, from 7pm - 8.15pm. For children 6 plus years. If interested please contact AnnMarie or Martin on 074 93 83815.

Basketball
Basketball on every Monday night with our wonderful coach Michael from 6.30pm -7.30pm for ages 7-9 years and 7.30pm - 8.30pm for 9 years plus. This is a fantastic class and all the kids love it. New players always welcome. Will return after the Christmas break on 6th January.

Baby and Toddler
Baby and Toddler Group is on every Thursday morning 10am-12pm. New members always welcome. Come along for a cuppa and meet new friends.

Badminton
Men and Ladies badminton is on every Wednesday night at 8.30pm - 10pm. Everyone welcome, no experience necessary. Children also welcome but must be accompanied by an adult.

Yoga Classes
Yoga classes are now been held in the community centre every Monday and Wednesday morning. First class is from 9.30am - 10.40am, second class 11am - 12.10pm. Classes also on Thursday evenings at 7.30pm. Six week block costs €50 or come along and try for €10 per session. For more information, contact Sharon on 086 0822604.
Redacstle Football
Redcastle Football now been held in the community centre. U8's boys and girls age 5+, 5pm - 6pm. U10's boys born 2010-2011, 6.15pm - 7.30pm. U12's born 2008-2009 7.45pm - 8.45pm. U14's born 2006-2007 9pm - 10pm.

If anyone would like anything included in the Quigley's Point notes please email qpcoe@eircom.net .
If you are concerned about your dependence on alcohol, drugs or gambling, staff at White Oaks Rehabilitation Centre, Derryvane, Muff, provide a confidential counselling service for individuals, couples or families. Contact 9384400. It has been said that a journey of 1000km begins with the first step, begin the journey into recovery today.
Befriending Volunteers Urgently Needed / TUS Scheme Positions Available
Do you have 1-2 hours to spare per week? The Good Morning Service Donegal's Befriending Scheme urgently requires volunteers for all areas of Inishowen. The Befriending Service matches volunteers with people over 60 years of age who feel isolated, lonely or are housebound for whatever reason.
The volunteer provides companionship, support and a 'friendly face' within a structured befriending framework. Our specific Dementia Befriending Service has the additional aim of giving carers a little time out. Garda Vetting will apply and Full Volunteer Training will be provided.
The Good Morning Service also have a few places on the TUS scheme to fill, the positions are Admin Assistants and Befrienders. We are looking for Men and Women who have an interest in supporting Older People in the Inishowen area. You must be receiving Job seekers Benefit/Allowance for 12 months to qualify.
For more information contact 074 93 21598, email ffbefriending@gmail.com or call into our office at 6 Ardaravan Square, Buncrana.