Knowth Church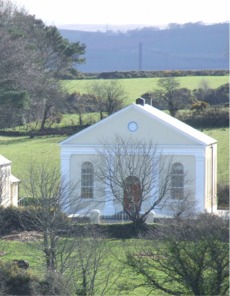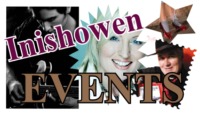 If you have any community notes you would like published please tell us...
Email: notes@inishowennews.com

Add to Favorites
:: Muff/Quigley's Point
Quigley's Point Community Centre
Tel: 074 93 83653 or Email: qpcoe@eircom.net

Easter Cupcake Decorating Class
A kids Easter Cupcake decorating class will take place at Quigleys Point Community Centre from 2pm-4pm on Wednesday 28th March for children aged 7+ (1st-6th Class). Each child will take home four cupcakes. Cost is €15 per child, €30 for two siblings, and €40 for three siblings. Please note that places are limited. Unfortunately, we cannot guarantee a place until payment is made. For further information, please contact the QPCC on 074 9383653, email qpcoe@eircom.net , or PM us on facebook.
An Easter themed Jumping Clay workshop will take place from 10am-12pm on Thursday 29th of March at Quigleys Point Community Centre. Each child will receive an Easter egg after their workshop from the Easter Bunny. Cost is €10 per child. Booking essential @ Jumping Clay, Letterkenny Or 0877101475.

Flower Arranging Demonstration
There will be an Easter Flower Arranging demonstration by Josie Coll in Quigleys Point Community Centre, on Tuesday 27th March at 7.30pm. Admission €8. Refreshments included. Floral arrangements will be raffled on the night. Proceeds are in aid of the 15th Donegal Quigleys Point Scout Group

Winter at QPCC
MONDAYS:
QPCC Sewing Club 10am-12pm.
Basketball 5:30pm-6:30pm (7-9yrs). 6:30pm-7:30pm (10+yrs).
Redcastle Utd U14 & u16 6:30pm-8:30pm

TUESDAYS:
Irish Dancing 4.15pm-6pm (3-16yrs).
Redcastle Utd Youths: Under 8s – 6pm-7pm.
Ladies Club 8pm-9:30pm

WEDNESDAYS:
Redcastle Utd Youths: 2nd,3rd,4th class Girls – 5:30pm-6:45pm.
Redcastle Utd U14s and U16s 6pm-7:30pm.
Beavers 7pm -8:30pm (6-9yrs).
Cubs 7pm-8:30pm (9-12yrs).
Scouts 7pm-8:30pm (12-15yrs).
Badminton (mixed) 8:30pm-10pm

THURSDAYS:
Toddler Group 10am-12pm.
Gymnastics (6+) 5pm-6pm and 6pm-7pm (9+).
Junior Hip/Hop dancing 6pm-7pm (ages 3-8)
Senior Hip Hop 7pm-8pm (ages 9+).
Karate 7pm-8:15pm (6yrs+).
Mums on the Run Dancercise 8pm-9pm.

FRIDAYS:
Naomh Padraig GAA (U6 & U8s) 5pm-6pm.
Redcastle Utd Youths: Under 10s – 6pm-7:15pm.
QPCC/RCD Draw 9:30pm.

Rachel's Relax Kids at QPCC
Rachel's Relax Kids is hoping to take place from 5pm-6pm on Mondays, subject to numbers. Relax Kids is a 7 step programme for primary school age children, which takes children from high energy to low energy through movement and games, stretching, peer or self massage, breathing, positive affirmations and guided meditations. Cost €30 per child for 4 week block. Places must be booked in advance. Classes are limited to 12. Contact Rachel Harvey 0876126210 or fb @ Rachel's Relax Kids.

QPCC Toddler Group
QPCC Baby and Toddler Group takes place every Thursday from 10am – 12pm. New members always welcome. Come along for a cuppa and a chat.

TUS scheme
Are you in receipt of Jobseekers for at least 12 months? Are you aged between 18 and 65?
Would you like to get back into the workplace? If so, the Tús scheme could be for you.
We currently have possible positions available in QPCC to include Administration, Caretaking, and Youth work. Please contact Valerie, or Oonagh at the IDP offices in Carndonagh, on 074 93 73083 if you are interested in any of the above positions, and/or for further information.

Community Employment Scheme
Places available in the areas of Administration and Caretaking on Moville Community Employment Scheme. Positions to be based at Quigleys Point Community Centre. For further information, please contact Philip McLaughlin on 074 9385875 or 086 3099088.

Quigley's Point Community Playgroup
Places are available at Quigley's Point Community Playgroup on both ECCE and CCS schemes.
ECCE: Free pre-school place from 3 years of age (start date April).
CCS: reduced rates for families with medical card or on social welfare payments.
Check out www.affordablechildcare.ie for more information. The playgroup operates 9:15am-12:15pm with optional extended hours to 1.45pm. We accept children from 2 years 6 months to 5 years. For further information, please telephone 074 93 83653, or email qpcoe@eircom.net .

Hip Hop Classes
Hip Hop Classes with Elite Dance Academy take place at QPCC every Thursday. 6pm-7pm (4-8yrs). 7pm-8pm (9+yrs). Contact Clare via Elite Dance Academy facebook page.

Mums on the Run
A new 80's inspired dancercise class called 'Mums on the Run' takes place at Quigleys Point Community Centre from 8pm every Thursday. For further information, please contact Clare at Elite Dance Academy via her facebook page. €5 per class.
IT Training and eLearning
Inishowen Development Partnership are offering Free Digital Skills for Citizen's Training (Internet, email, online shopping, Social Media, Skype etc) commencing April 2018. For more details or to book a place contact Kathleen/Denis at 074 9322296 or email kathleen@inishowen.ie .