Your local site for club notes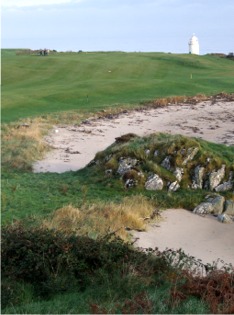 Greencastle Golf Club Contact Details
If you wish to contact us regarding the club notes, please do so...
Email: clubs@inishowennews.com
:: Greencastle Golf Club

15.07.19
Forthcoming Fixtures
Thursday 18 July - Ladies Centenary Rose Bowl Stableford
Saturday 20 July - Foyle Hotel Ladies & Gents Open Singles
Sunday 21 July - ACS Controls Gents Open Singles
Competition Results
A great weekend of golf at Greencastle resulted in wins for local golfers Shaun Gillespie and Geoffrey Doherty. Shaun's win on Saturday in the Fly Dublin Airport Open came courtesy of a break of tie over Neil Guckian with both shooting 42 points. Eileen B Farren won the Ladies section by two clear points over Marian Devlin and Margaret Canavan. Full results were as follows:

Saturday 13th July - Fly Dublin Airport Ladies & Gents Open
1st Shaun Gillespie (11) 42 points BoT;
2nd Neil Guckian (9) 42;
3rd Hugh Craig (18) 39;
Gross Jason McLaughlin (4) 33;
1st 9 Liam O'Kane (19) 22;
2nd 9 David Houston (14) 23;
Ladies 1st Eileen B Farren (21) 35;
Ladies 2nd Marian Devlin (14) 33;
Ladies 3rd Margaret Canavan (19) 33.

Geoffrey Doherty has been making significant inroads into his handicap in recent weeks and 44 points on Sunday will have propelled him further towards single figures. Geoffrey had 4 points to spare over the ever-improving Donal Bryce with Cathal Langan a further point behind in third place. Full results were:

Sunday 14th July - McCauley Cup Gents Open Singles S/ford
1st Geoffrey Doherty (15) 44 points;
2nd Donal Bryce (12) 40;
3rd Cathal Langan (11) 39;
Gross Gavin Harkin (4) 31;
1st 9 Geoff Kincaid (15) 22;
2nd 9 Chris Glenn (17) 20.

There may be an Open at Royal Portrush next weekend but there are two Opens at Greencastle. Brian McDermott's Foyle Hotel is the sponsor for Saturday's Ladies and Gents Open Stableford while ACS Controls will sponsor Sunday's Gents Open. Best wishes to all the local golfers in all of the above events.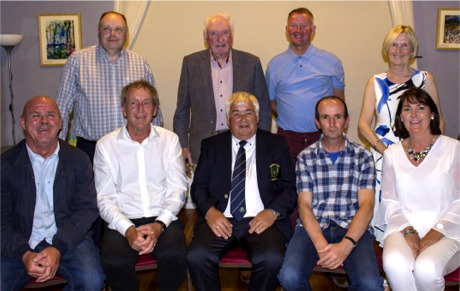 Paddy Havlin's President's Day. Front row left to right - Martin McGeoghan, Tony Carlin, Mr President, Hugh O'Donnell and Margaret Dolan; Back row left to right Ciaran O'Neill, Francis Faulkner, Eamon McKeever and Mary McMahon.