Your local site for club notes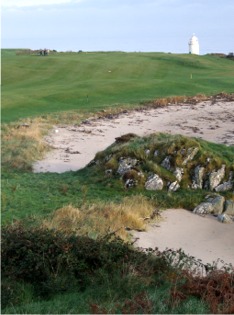 Greencastle Golf Club Contact Details
If you wish to contact us regarding the club notes, please do so...
Email: clubs@inishowennews.com
:: Greencastle Golf Club
26.04.18
Matchplay Events
Due to a combination of extenuating circumstances including the large number of entries for both competitions, the unanticipated clash with the Am-Am event and the prolonged period of inclement weather...
The Competitions Convenor has granted an extension to the first round of both Matchplay events as follows:
- Inniskilling Cup to be played by Tuesday 8th May
- Bigger Cup to be played by Tuesday 15th May
No other extensions will be considered.
Forthcoming Fixtures
Thursday 26 April - Mary Bonner Cup Stableford
Saturday 28 April - Greencastle Open Ladies and Gents Am Am
Sunday 29 April - Greencastle Open Ladies and Gents Am Am
Competition Results
A busy weekend of golf began on Friday last with the Inner Wheel Charity Open for Ladies and Gents. Magdalene McDermott was the popular winner of the Ladies event with visitor Deirdre O'Connor taking the runner-up spot and Pauline Casey winning the Gross prize. In the Gents section Jimmy Hegarty led the way with visitor Delwyn Montgomery second and Atholl Stewart third.

A break of tie was required in Saturday's Ladies and Gents Open with David Gough getting the verdict over last year's Captain Brian McRory. Jason McLaughlin continued his pursuit of a Scratch handicap with a flawless round of four under par for third place. Visiting golfers were again among the prizewinners with Stephen Martin from Foyle winning the Gross and Pascal Gallanagh, Buncrana, winning the Ladies section. Shot of the Day was claimed by Damian Martin with an ace at the par 3 Heather Bank. Full results were as follows:

Saturday 21st April - Ladies and Gents Open Singles Stableford
1st David Gough (20) 42;
2nd Brian McRory (21) 42;
3rd Jason McLaughlin (3) 40;
Gross Stephen Martin (2) 37;
1st 9 Liam Clarke (14) 22;
2nd 9 Damian Martin (26) 23;
Ladies 1st Pascal Gallanagh (20) 34.

Sunday's traditional V Par competition attracted the biggest entry of the weekend and required a three-way break of tie. This matchplay competition against the course requires a positive attitude and all three of those on the winning score certainly displayed that quality. Declan McBay took the honours by virtue of a better finish from Paul McCole and Billy Guthrie. Full results were:

Sunday 22nd April - Victory Cup Gents Open Singles V Par
1st Declan McBay (15) 6 up;
2nd Paul McCole (6) 6 up;
3rd Billy Guthrie (20) 6 up;
Gross Willie Havlin (5) 4 down;
1st 9 Gerard McCallion (20) 1 up;
2nd 9 Tom Agnew (16) 3 up.

The inaugural Greencastle Open Ladies and Gents Am Am, sponsored by the Bishop's Gate Hotel, takes place on Saturday and Sunday 28th and 29th April. There are still times available and these may be secured by contacting the clubhouse.