Your local site for club notes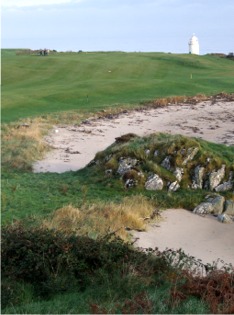 Greencastle Golf Club Contact Details
If you wish to contact us regarding the club notes, please do so...
Email: clubs@inishowennews.com
:: Greencastle Golf Club

27.05.19
Forthcoming Fixtures
Tuesday 28th May - Scramble tees off at 6.30pm
Saturday 01 June - Bishop's Gate Hotel Am Am Team of Four
Sunday 02 June - Bishop's Gate Hotel Am Am Team of Four
Competition Results
Brian Judge took the honours in the Vindr VS Open event on Saturday last at Greencastle. Brian's 40 points gave him the victory by a point over the consistent Hugh Doherty who 'placed' for the third week in a row. Full results were as follows:

Saturday 25th May - Vindr VS Windows L&G Open Singles S/F
1st Brian Judge (19) 40 points;
2nd Hugh Doherty (14) 39;
3rd Tom Houston (11) 38;
Gross Conor Kerr (6) 31;
1st 9 Shane Devlin (28) 21;
2nd 9 Paul Charlesworth (12) 21;
Ladies 1st Monica Doherty (15) 35;
Ladies 2nd Maureen Keys (19) 34.

Big hitting Hugh Casey has been enjoying his year as Vice Captain so far by returning some great scores and Sunday's Open added to his tally with a fine round of 4 over par. Hugh's nearest pursuer was Niall McCourt with 40 points. Full results were:

Sunday 26th May - Gents Open Singles Stableford
1st Hugh Casey (12) 44;
2nd Niall McCourt (10) 40;
3rd Declan Sharkey (7) 36;
Gross Kevin Thompson (7) 29;
1st 9 Sean Doherty (13);
2nd 9 Raymond Morrison (15).

The first of the Summer Scrambles tees off at 6.30pm on Tuesday 28th May and all are welcome.

Next weekend sees the second running of the prestigious Bishop's Gate Hotel Am Am. The format is Team of Four for any combination of Ladies and Gents on Saturday and Sunday and prizes will include the overall best scores as well as prizes for each day. Players can play on one or both days and on different teams on each day with entry fees as follows: Members play one day €15, both days €20; Visitors play one day €20, both days €30. Timesheet in operation, telephone the club on 074 93 81013.