Your local site for club notes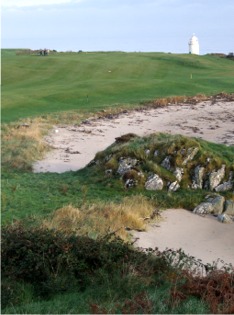 Greencastle Golf Club Contact Details
If you wish to contact us regarding the club notes, please do so...
Email: clubs@inishowennews.com
:: Greencastle Golf Club

19
.11.18
Competition Results
The Christmas Hampers were played on Saturday and Sunday last and resulted in wins for Andrew Ward and Willie Havlin. Andrew's win on Saturday left his nearest challenger 2 points behind, while a multiple break of tie was required on Sunday for Willie to claim his win. Full results were as follows:

Saturday 17th November - Christmas Hamper
1st Andrew Ward (11) 42;
2nd Paul Wallace (4) 40;
3rd Cathal Langan (11) 39;
Gross Conor Kerr (7) 30;
1st 9 Declan Carlin (15) 21;
2nd 9 Paul McMahon (19) 21.

Sunday 18th November - Christmas Hamper
1st Willie Havlin (6) 40;
2nd Frank Kelly (9) 40;
3rd Billy McCaul (12) 40;
Gross Eddie McIntyre (7) 32;
1st 9 John McGeady (17) 22;
2nd 9 Ciaran Kelly (14) 22.

Two of golf's most cherished traditions were exemplified during the course of the competition on Sunday. The first is the well known rule that each player is his own referee and Austin Kelly upheld this to the letter by disqualifying himself when he realised, while driving home, that he had signed for a wrong score at one hole. Austin may have lost out on the Hamper, but reinforced the esteem in which he and the game are held. The second tradition is the one where a golfer buys a drink for everyone when s/he has had a hole-in-one. Philip Devlin did the honours in the clubhouse when he holed his tee shot at the 200 yard Dog Hill par three and received the heartiest congratulations of everyone present.

Greencastle Golf Club's AGM will be held on Saturday 8th December and members are asked to send their email addresses to info@greencastlegolfclub.com in order to receive documentation.