Your local site for club notes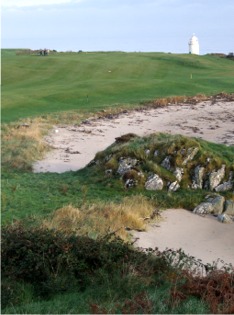 Greencastle Golf Club Contact Details
If you wish to contact us regarding the club notes, please do so...
Email: clubs@inishowennews.com
:: Greencastle Golf Club

18.06
.18
Forthcoming Fixtures
Thursday 21 June - Ladies 18 Hole Stroke
Saturday 23 June - Hunter Apparel Ladies and Gents Open Stableford
Sunday 24 June - Bridies Takeaway Gents Open Singles
Saturday 30th June - Mr Captain Maurice Brennan Captain's Day
Competition Results
Greencastle's Open Week drew to a close on Sunday following nine days of glorious golf with the greens staff getting the plaudits for the excellent condition of the course. Prizewinners were drawn from a wide spectrum of handicaps and from members and visitors alike.

Brian Kelly was back to something like his old form on Tuesday when winning the Moville Tool Hire Open with 43 points. Tony McGeady was runner-up on 41 points with Brian McRory taking third on 40 points. Gavin Harkin took the Gross prize while the nines went to Mervyn Baird and Sean Logue. Mary McMahon was the Ladies winner with Betty Gallagher the runner-up.

Mr Captain Maurice Brennan gave most of the credit for winning to his partner Des Henry in the Gillens Supermarket Fourball Betterball held on Wednesday 13th June. Prizewinners were as follows:
1st Maurice Brennan and Des Henry 43;
2nd Francis Faulkner and Philip Devlin 43;
3rd Peter Lawrance and Paul O'Doherty 43.

Youth had more of a say in the Cottage Conservatories Gents Open Singles Stableford held on Friday 15th June:
1st Conor Kerr (9) 40;
2nd Denis Canavan (18) 39;
3rd Gavin Gallagher (14) 39;
Gross Gavin Harkin (5) 31;
1st 9 Steve Coogan (20) 22;
2nd 9 Brendan Price (7) 21.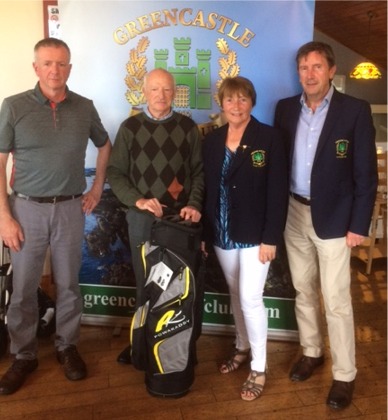 Eugene O'Sullivan rolled back the years to take the honours in the We Do Art Open on Saturday. Eugene's 43 points gave him the victory by 2 points over Declan Carlin with Paddy Monagle taking 3rd spot. Eoin O'Doherty continued to impress by winning the Gross prize with a fine round of 2 over par. Kevin Lake and a resurgent John McGilloway took the nines prizes.

O'Neill Bros were the sponsors for the week's closing competition and local lad Ryan Doherty took the victory with an excellent 41 points. Kevin Lake took 2nd place while Martin McGeoghan was third on 39 points. The Gross was won by Eddie McIntyre while Paul O'Doherty and Tom Houston were the nines winners.
Helena Doherty was the Ladies winner with Mary Brennan taking the runner-up prize.

Golfing continues on Saturday 23rd June with the Hunter Apparel Solutions Open for Ladies and Gents. Sunday's competition is the Bridies Takeaway sponsored Gents Open Singles and from then on Captain's Week will be in full flow. Mr Captain Maurice Brennan's big day is on Saturday 30th June and the timesheet is filling up fast.