Your local site for club notes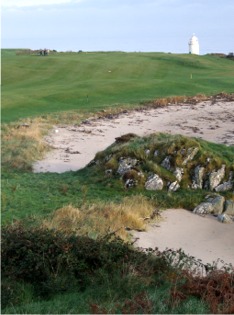 Greencastle Golf Club Contact Details
If you wish to contact us regarding the club notes, please do so...
Email: clubs@inishowennews.com
:: Greencastle Golf Club
13.08.18
Forthcoming Fixtures
Tues 14 Aug - Scramble at 6.30pm
Wed 15 Aug - Lady President's 11 holes for Gents
Thurs 16 Aug - Lady President's Day Antoinette Hegarty
Sat 18 Aug - Daniel Doherty Bakery L&G Open Singles Stableford
Sun 19 Aug - Port-a-Carraig Cup Open Stableford
Competition Results
The ladies dominated proceedings at Greencastle in Saturday's Mervyn Morris Cup for Ladies and Gents. Pauline Casey went round in a brilliant 5-over par to take the Cup in its third year of running while Mary Brennan played the perfect shot with her trusty 7 wood at the 9th for her fourth ever hole-in-one. Full results were:

Saturday 11th August - Mervyn Morris Cup L & G Open
1st Hugh O'Donnell (22) 43;
2nd Gavin Gallagher (12) 39;
3rd Brian Judge (19) 39;
Gross Jason McLaughlin (4) 33;
1st 9 Kevin O'Shea (18) 22;
2nd 9 Ernie Gray (26) 21;
Ladies 1st Pauline Casey (13) 44;
Ladies 2nd Mary Brennan (19) 38.

There was a great turnout in support of the RNLI on Sunday last and again it took a round of 5-over-par to take the honours. This time Brian H Kelly was the man in form by a winning margin of 4 points over the rest of the field. Results were as follows:

Sunday 12th August - RNLI L & G Open Singles Stableford
1st Brian H Kelly (13) 44;
2nd Mark Tracey (14) 40;
3rd John McGilloway (9) 40;
Gross Gavin Harkin (5) 34;
1st 9 Eugene O'Sullivan (16) 23;
2nd 9 Russell Davidson (10) 23;
Ladies 1st Isobel McCafferty (18) 37;
Ladies 2nd Rosaleen McGuinness (17) Castlerock 35.

Scrambling will continue on Tuesday evenings at 6.30pm until the end of August and organiser Niall P extends a warm welcome to members and visitors to join in the fun.
Lady President Antoinette Hegarty invites the Gents to play over 11 holes for her prize on Wednesday and will host her President's Day on Thursday next. Daniel Doherty Bakery is the sponsor of next Saturday's Ladies and Gents Open while Sunday's event is the Gents Port-a-Carraig Cup Open Stableford.