Buncrana Pet Store, Co Donegal. Tel: 074 93 21422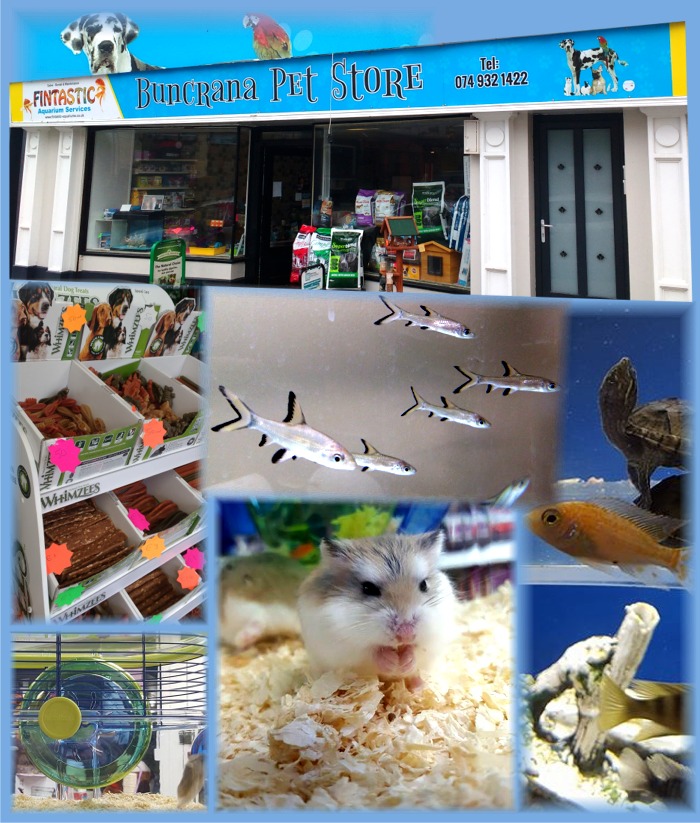 Buncrana Pet Store now open Tuesday to Saturday from 10am to 5.30pm.
We currently stock all pet food for dogs, cats, small animals and fish. We also do beds, treats, medicine, cages, coats, toys, aquariums, aquatic ornaments, gravel and plants.

Fintastic Aquariums Services, Buncrana. Tel: 00 44 7745 144817
Fintastic offers a huge range of aquariums to suit any environment. We sell, rent and maintain aquariums for hotels, restaurants, schools, dentists and nursing homes.
Buncrana Pet Store
2 Market Square, Buncrana
Tel: 074 93 21422

Fintastic Aquariums Services
2 Market Square, Buncrana
Tel: 00 44 7745 144817