'Art in the Park II' Buncrana

31.01.23
FINAL preparations are underway for a series of imaginative artworks to be installed in Swan Park, Buncrana, celebrating St Bridgid's Day, Imbolc and the area's rich cultural heritage. A 'Tree Dragon', 'Plough Horse' and interactive art installations will celebrate the coming of spring.

All are welcome on Wednesday 1st February at 11:30am to the official opening with a walk through Swan Park by the artists who will introduce their work. This will be followed by free refreshments at the Anglers Centre in the park.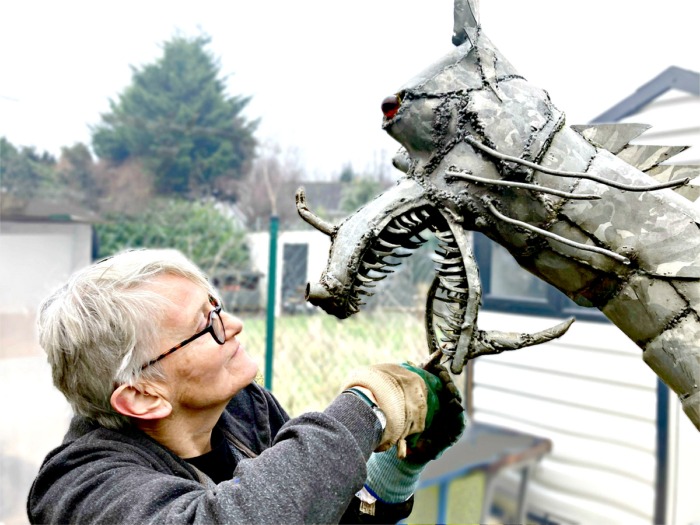 'Lesser-spotted Tree Dragon' by Fifi Smith
A much-loved public space since the Victorian times, Swan Park was bequeathed to the people of Buncrana and its visitors by Harry Swan, whose family ran a successful milling business in the town from 1868 until the early 1980s.

The 'Art in the Park II' group exhibition will see the works of eight artists showcased.
The artists and their artworks are Anna Stainsby ('In Expectation'), Catherine Greene ('Meridian'), Eileen Welch ('Suile / The Eyes'), Fifi Smith ('Lesser-spotted Tree Dragon'), Grainne McMenamin ('Broinn / Womb'), Kevin Harkin ('Walk On / Plough Horse'), Konrad Juscinski ('Dark Matter') and Paul Rosser ('Take a Moment').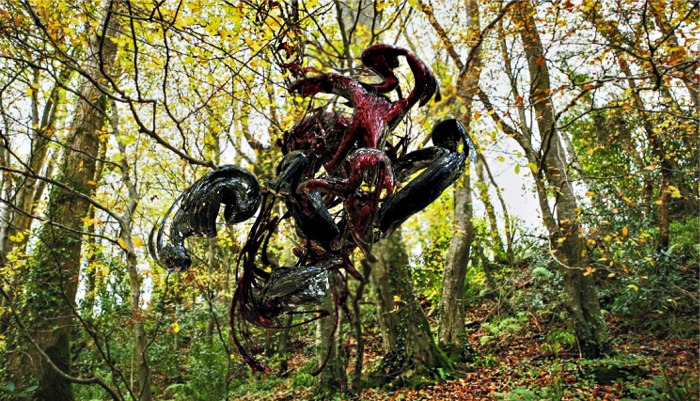 'Dark Matter' by Konrad Juscinski
Artlink Project Co-ordinator Martha McCulloch said: "The 1st of February is a very special date in the Irish calendar. For many it is the feast day of St Brigid (the 'Mother Saint' of Ireland) and marks 'Imbolc' (one of the older Celtic quarter days), while for others it simply announces the start of Spring.

"Here in Inishowen there is a strong connection to this day and the traditions associated with it. We are therefore delighted to be working with eight local & visiting artists to celebrate this day and present their imaginative & thought-provoking installations throughout Swan Park. For example, Kevin Harkin will be installing his new 'Plough Horse / Walk On' piece that recalls a time when man and horse worked in unison, coming together to 'break the soil' in the springtime for the planting of the crops."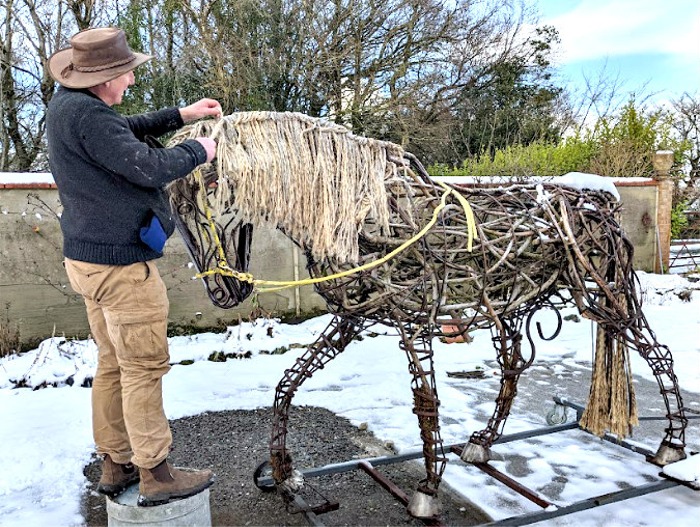 'Walk On / Plough Horse' by Kevin Harkin
Artlink Project Co-ordinator Rebecca Strain added: "All of our site specific artworks have been carefully chosen for the whole family to observe, interact with, learn from and enjoy.
"In particular, it was great last year to see the joy and excitement on the faces of children and their families who loved the interactive fairy village 'Púca na Cranncha'. This year, children will be able to both search for and enjoy the story of a 'Lesser-spotted Tree Dragon', engage with exciting new interactive installations and much more!"
The 'Art in the Park II' group exhibition will be showcased in Swan Park from 1-28 February 2023. For further information visit www.artlink.ie or telephone 083 8696513 / 086 4532428.