Local artist shows new work at Fort Dunree
30.01.19
INISHOWEN artist Darran McGlynn is showing a new body of work, PEERS, at the Saldanha Gallery, Fort Dunree from 9 - 24 February 2019.
The work explores the innate desire in each of us to seek pleasure, even at a time when society is seemingly convulsed by endless crises – be that emigration, climate change, pollution, terrorism, political and economic uncertainty or a mental health pandemic.
With characteristic humour Darran explores the current issues that are touching us all, which are being communicated through the distorting prism of digital media, fake news and targeted marketing to impact on our communication, perceptions and mental health.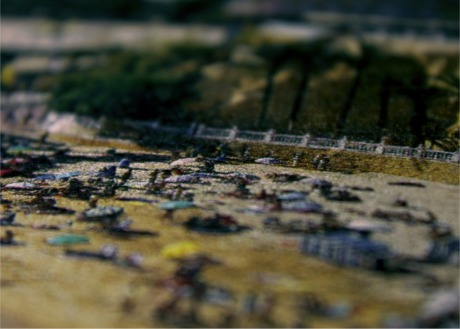 PEERS, at the Saldanha Gallery, Fort Dunree from 9 - 24 February 2019.
On the use of language as a medium, McGlynn states: "When I'm working with language I treat it sculpturally; constructing works from nuances, double meanings, contextualisation and slips of the tongue (and imagination). Certain words and phrases jump out at me and I manifest them into another form, literally and physically, to capture the zeitgeist. Language is so much more than the bearer of information; it acts as a bridge between the imaginary and reality. It's in this context that people can add and take away their own interpretations based on their own experiences."
PEERS brings together sculpture, language, installation and a souvenir t-shirt that addresses these experiences. The opening reception is on Saturday 9 February, from 2 - 4pm. All welcome. The exhibition runs until 24 February. Opening hours are Monday - Sunday from 10.30am - 4.30pm.