Youthful creativity unleashed across Donegal
20.06.19
DONEGAL was a vibrant, youthful hive of creativity on Saturday 15th June as hundreds of children and young people participated in 31 events across the county as part of Cruinniú na nÓg.
Now in its second year, this national day of youthful creativity has grown to incorporate 21 venues in 12 towns and villages across Donegal. Youth from Malin Head to Bundoran had the opportunity to explore creative opportunities such as song writing, creative writing, music, dance, design, performance and more.
Described by some participants as 'the best day of their lives', children in Inishowen loved exploring nature with outdoor events such as the Art in the Park in Buncrana and the Seaweed Safari at Malin Head.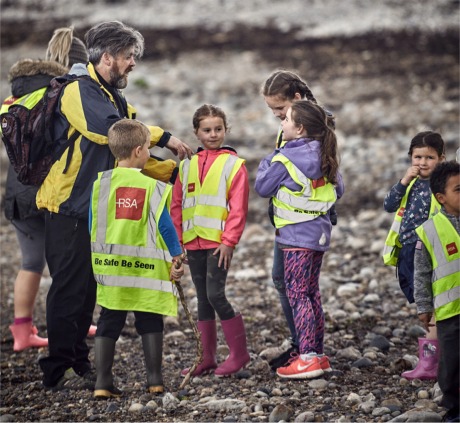 A swell time was had by participants in the Seaweed Safari at Malin Head.
Cruinniú na nÓg simply means 'The gathering of young people'. Between 10am and 10pm paint was splashed, creations were made, dance was explored, instruments were tried, music experienced, songs were written and performed, the past was re-imagined, and words were written to the point where one child claimed he "almost exploded because I loved it."
Eileen Burgess, Culture Division Manager with Donegal County Council, expressed her delight with the success of the day - "the weather was on our side and despite some light showers everyone continued in the creative spirit of the day. We are absolutely delighted with the response to all 31 events and the positive feedback from parents and young people themselves".