New artist-in-residence at Artlink, Fort Dunree
30.07.19
ARTLINK was delighted to announce the arrival of artist-in-residence, London based artist, Matthew de Kersaint Giraudeau. Matthew arrived in Inishowen yesterday, Monday 29th July, to begin a month long residency, based at Artlink Studios in Fort Dunree.
He creates sculptures, drawings, digital paintings, performances and films. His work addresses abject materials, negative affective states, the ambiguities of language and objects. These paintings and animations incorporate words, objects and sometimes a character he calls 'The Creep' who facilitates and is subjected to strange processes that allude to an allegorical or mythical function.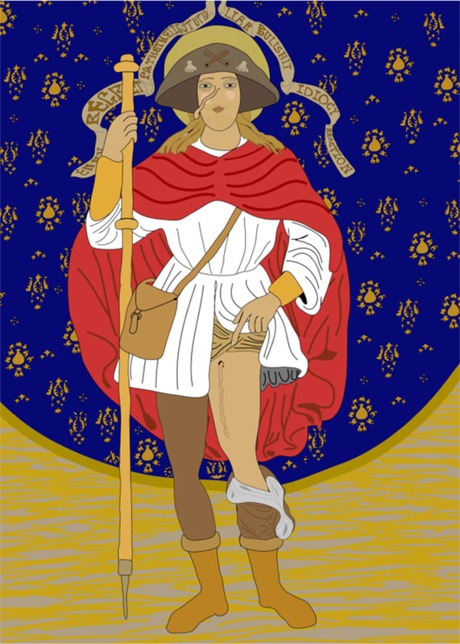 Creep Digesting - Myth (screenshot of animation) 2018 by Matthew de kersaint Giraudeau.
His latest animations are made with the ugliest animation technique from recent history - flash animation, a style last used in the early days of the internet, before bandwidth rose to allow for streaming video. As he developed these animations he began to make 'digital paintings' and based them on compositions based on from medieval religious painting which to modern eyes often appear 'ugly' or naive because of the different pictorial conventions in that era.
For this residency, he proposes to make new paintings and animations, developing the work he has been focusing on over the past few years. He will visit sites of interest in the local area such as old monastic sites, as well as speaking to local historians and artists to develop a better understanding of how the history of Irish medieval art is embedded physically in the landscape of Donegal and how that history is represented in contemporary culture. As part of the residency Matthew will be delivering a talk and spending time with artists to help them develop their practice.