Wild and wondrous Wainfest in Donegal

13.09.18
A WILD and wondrous celebration awaits the children of Donegal this October as the annual Children's Arts and Book Festival Wainfest sets to make a return. Launching on Friday 21st September at a closed event at Greencastle Maritime Museum, the Wainfest team will reveal its vibrant 2018 programme in full.
Festival co-ordinators, Denis McGeady and Noelle Sandilands welcome familiar and new partners to the festival programme this year including, Oakfield Park, Lifford Old Courthouse, An Grianan Theatre, Glenveagh National Park, Donegal Chamber Orchestra, Inishowen Development Partnership and the Balor Theatre. We are delighted to see new partners come on board, "it really is testament to the commitment of organisations throughout the county to the children of Donegal" said Denis.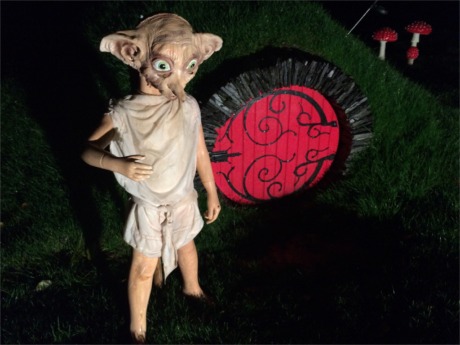 A magical journey awaits... Wainfest 2018 will take place from 6 to 14 October.
Developed specifically for children aged 0-12, Wainfest 2018 runs from 6th to 14th October. Children all over Donegal will be able to access top quality events on their doorstep either with their school, families, or both.
Until the full festival programme is released on 21st September, here's a taste of the high calibre events planned especially for children this October across Donegal – Muggles, an event not to be missed will be held at Oakfield Park while Dig it Kids will allow kids to enjoy an archaeological experience focusing on the recent local find of gold rings dating from the Bronze Age. For more on what's on during Wainfest 2018 visit www.wainfest.ie .