Donegal Lotto winner still at large
20.01.18
THE National Lottery has still to hear from the lucky winner of last Saturday's (14th January) Lotto jackpot of a mega €4,434,994 won on a ticket sold in Co. Donegal.
The winning Quick Pick ticket was sold at Daly's Topaz on the Letterkenny Road in Lifford. But there has been no contact from the lucky ticket holder.
Meanwhile, another Donegal player who matched five numbers plus bonus on the same draw to win a cool €283,274 has claimed his win. The young man said he has told nobody yet of his good fortune and indicated he may keep it that way.
Dermot Griffin, CEO of the National Lottery today appealed for Lotto players to check their tickets: "It is still early days but one week on from the Lotto draw and the ticket holder has yet to make contact with us. Again we are appealing for all of our players in Donegal, and the border area, to check their tickets."
He continued: "There is a strong possibility that the ticket holder already knows they have won the €4.4 million but for whatever reason are taking their time to come in and claim their prize. They could be getting financial advice or letting it all sink in or they could have even gone on holiday straight away – all of which has happened before with past winners".
The National Lottery advises, if you are this lucky ticket holder, that you sign the back of the ticket and contact the National Lottery Prize Claims Team on 01 836 4444 and make arrangements to collect your prize.
During the week, Daly's Topaz store owner, which sold the winning ticket, Austin Daly, speculated that the winner could be either side of the border stating that "between 40 and 50 per cent of our business is from over the border in Co. Tyrone so you never know. We have a lot of passing traffic here as well as a good local trade. So who knows?"
The winning numbers for the Lotto draw that night were: 1, 2, 7, 33, 34, 40 and bonus number was 6.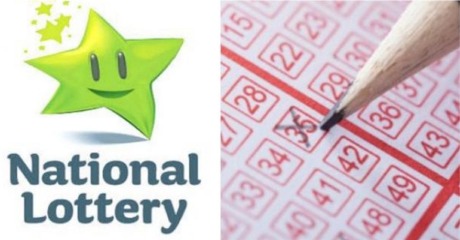 One prize that has been claimed, however, was the ticket that matched five numbers and the bonus prize of €283,274 in the same draw. This was claimed earlier today by a Donegal man in his 20's who was indeed a cool customer.
The winner stated that he had yet to tell anyone of his win, including his own parents. As well as that he claimed that he is unsure if he will ever tell anyone. He said: "I saw on Facebook that there was a winner sold at G&S. So I checked the numbers and my heart was beating out of my chest. I stayed quiet thus far and once I had my cheque I was going to surprise the parents but now I am sitting here, I might just see how long I can keep my little secret."
He bought his ticket in G & S Supermarket at Church Road in Carndonagh.