Donegal celebrates 90th Lotto jackpot
15.01.18
NINETY Lotto jackpots have been won in Co Donegal since the foundation of the National Lottery thirty years ago.
The figures were released today as Lotto bosses appealed for people to check their tickets after the latest winning ticket was scooped in Lifford on Saturday evening.
The 90th jackpot winner, who has landed a €4.4m windfall, bought the ticket in the Topaz service station in the border town.
The National Lottery revealed today that since Lotto launched in 1988, Donegal's jackpot winners have shared more than €116 million across the ninety wins.
In a double coup for the county, the hunt is also on for the winner of a cool €283,274 scooped with five numbers and the bonus in Carndonagh. The Quick Pick was purchased at G&S Costcutters in the north Inishowen town.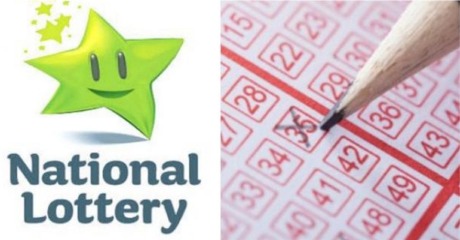 "We are delighted that Donegal has scored its 90th Lotto jackpot win. We are reminding all our players, especially those on both sides of the border, to check their tickets. The winning numbers are: 1, 2, 7, 33, 34, 40 and bonus number was 6," said a Lotto spokesperson.
"So far we have had no contact from a lucky winner. What a great way for someone to celebrate Blue Monday if they discover today they have come into this mega win."
The golden Quick Pick, sold at Daly's Topaz on the Letterkenny Road, Lifford, could have been purchased by someone living across the border in Strabane or further afield.
Delighted store owner, Austin Daly, said: "Between 40 and 50 per cent of our business is from over the border in Co Tyrone so you never know. We have a lot of passing traffic here as well as a good local trade.
"We are spreading the word to our customers. All in all it's a great week for Lifford and for Donegal.
"The excitement is unbelievable since news broke late Saturday night that we sold the winning ticket. Everybody is in good form and we have a lot of people coming through hoping the luck will rub off on them!"