Jupiter calling Inishowen
01.05.18
INISHOWEN was treated to a beautiful full moon last night complete with a very bright Jupiter 'nearby'.
This was the moonset scene on Lough Foyle as seen from Ballybrack, Greencastle, shortly before midnight on Monday, April 30, 2018.
Scientists say Jupiter, the largest planet in the solar system, will appear more prominently than usual in the night skies this month. This is because the Earth will travel between Jupiter, the fifth planet from the sun, and the sun on May 9.
"Jupiter rules! In May 2018, the king planet shines at its brightest best for the year and is out all night," said the team at the EarthSky website.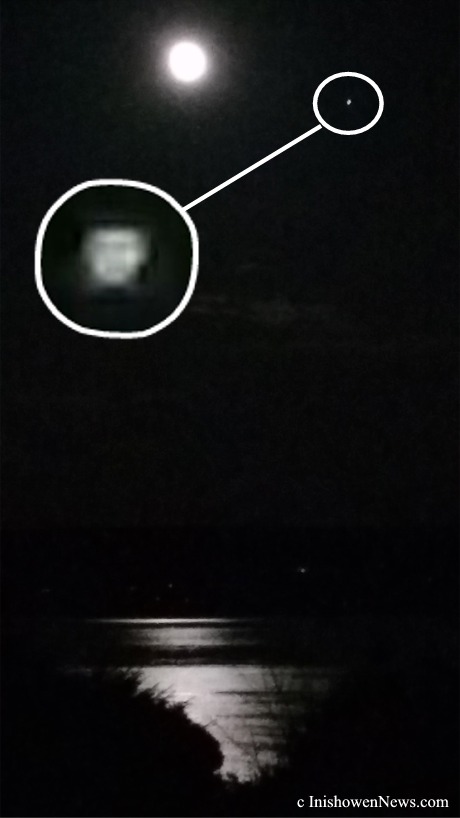 Wethinks we see a wee face on it.
Meanwhile, back on planet Inishowen, we took a closer look at this smartphone photo taken by Inishowen News editor Linda McGrory.
We thought it would be interesting to zoom in on Jupiter to have a closer look at the famous planet.
Wethinks we see a wee face on it. We can make out a pair of eyes, a set of ears and a nose...
We've little to be doing in fairness!