Donegal Tourism leads trade mission to USA

13.08.18
AS part of its ongoing marketing campaign aimed at increasing its ever-growing visitor numbers to the county, Donegal Tourism along with Harvey's Point, The Waterfront Hotel and Donegal Airport with support from Tourism Ireland will embark on a highly-anticipated trade mission to the USA.
The delegation intends to engage with major American tour operators and Irish Diaspora in three states. The trip will take in the cities of New York (13 Aug) , Philadelphia (14 Aug), Chicago (15 Aug), and Milwaukee (16-19 Aug).
These events provide an opportunity to cement the links that exist between parts of the US and Donegal and each will consist of an evening of celebration of all that is Donegal, with members of the tourism team meeting with some of America's major tour operators providing them with first-hand accounts and information about Donegal.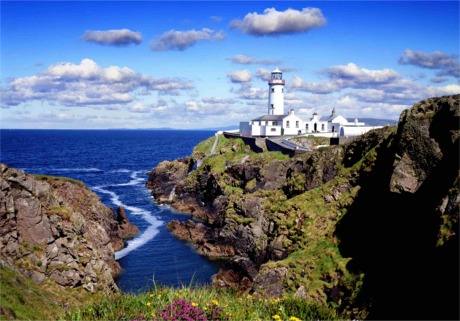 Fanad Lighthouse, Co Donegal.
Donegal Tourism also wishes to extend an invitation to these events to all of our Diaspora that may live or work in these regions. Tickets to these events are free and are available from Eventbrite:
> New York Event Tickets - Click Here
> Philadelphia Event Tickets - Click Here
> Chicago Event Tickets - Click Here
The team will also visit Milwaukee to host an area at the Irish Fest which is a festival to promote and celebrate all aspects of Irish, Irish American and Celtic Cultures and attracts over 130,000 attendees. For three days Donegal Tourism will be at the festival promoting Donegal and all its glory. So spread the word to anyone you may know in the Milwaukee, Illinois region.