Donegal beef company among first to export to China
16.04.18
A DONEGAL company is among just three in Ireland to be approved to export beef into the lucrative Chinese market.
Agriculture Minister Michael Creed announced that Donegal Meat Processors in Carrigans is among three companies for whom the Chinese market for frozen boneless beef, opened this morning.
The other factories to be fully approved are the Larry Goodman-owned ABP plant in Clones, Co Monaghan and Slaney Meats in Co Wexford. The three are the first European beef factories to be cleared for Chinese exports.
It is expected that five other Irish factories will be cleared in due course. They are Kepak Clonee, ABP in Nenagh, Liffey Meats, Dawn Meats Charleville and Kildare Chilling. China is the single largest food market in the world. Donegal Meat Processors is part of the Foyle Food Group.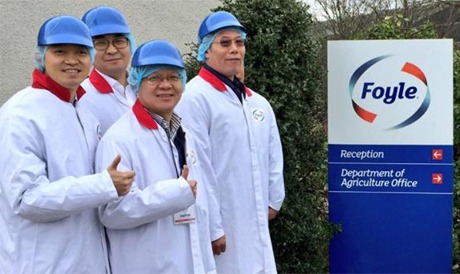 Donegal Meat Processors welcome being approved for Chinese market.
The company welcomed the news on social media today, saying: "Woke up to some brilliant news this morning. We are absolutely delighted to announce that our Foyle Donegal site is one of three Irish beef processors that have been approved by the Chinese authorities and are the first European beef processors to gain access to the country! This approval gives us access to the world's fastest growing beef market and the second largest importer for the first time."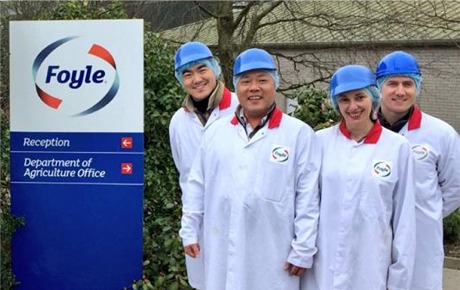 Donegal Meat Processors welcome being approved for Chinese market.
Mr Creed described the process to get to today's announcement as "slow and complex" that went back some years.
"Our agri-food exports to China have increased roughly five-fold from around €200 million in 2010 to nearly €1 billion last year. This has been a remarkable achievement and underlines the importance of the Chinese market," he said.
China and its almost 1.5 billion people, now consumes a quarter of the world's meat supply.
Frozen boneless beef, the Chinese market to which Ireland now has access, has grown nine-fold within the last five years. It now accounts for about 80% of beef imports into China.