Loganair launches Derry to Glasgow route
06.03.18
SCOTTISH airline Loganair is launching a Glasgow to Derry air service after the recent announcement by Ryanair that it would discontinue the route in October, management at City of Derry Airport announced today.
The regional carrier, which has a long history of operating between the two cities, will commence the link on Sunday, October 28 – the day after Ryanair's service ceases.
Loganair will operate five days per week with a 33-seat Saab 340 aircraft on Monday, Thursday, Friday and Saturday and a larger, 50-capacity Saab 2000 aircraft for Sunday evening services.
Services will depart Glasgow at 10.55am on Mondays and Saturdays, arriving in Derry 50 minutes later at 11.45am. The return trip from Derry will take to the skies at 12.15pm.
The Thursday, Friday and Sunday services leave Glasgow at 6.55pm, with return flights leaving Northern Ireland's second largest city at 8.15pm.
Lead-in fares for the route begin at £49.99 each way and all Loganair fares include a 20kg baggage allowance and in-flight refreshments. Extra flights will be added around key travel times including Christmas and New Year to meet demand.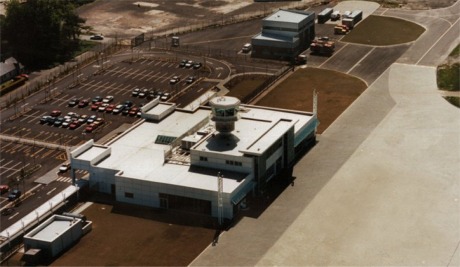 City of Derry Airport.
Loganair first served Derry in April 1979, becoming the first airline to operate to City of Derry Airport at the time.
The company's managing director Jonathan Hinkles said: "Glasgow to Derry has always been a really popular route, given the close connections between the residents of the two cities. We very much hope that our decision to secure the future of this air link will be of keen interest to those with family ties and football affiliations, as well as people with business in the two regions."