Daniel and Majella's USA Road Trip Yeeha!

20.07.18
by Linda McGrory

DANIEL and Majella O'Donnell are bringing their unique brand of travel-log magic Stateside with a brand-new USA Road Trip.
The popular couple, who've had huge success with their Irish B&B road trip, will take to the highways of the American Midwest in a huge recreational vehicle (RV), seeking adventure along the way.
The couple are particularly keen to hear from Irish ex-pats who will introduce them to their ways of life across the Atlantic.
The roving O'Donnells will start their journey in Chicago, Illinois and head north-westwards through Wisconsin, Minnesota to North Dakota while visiting "must-stop" destinations along the way.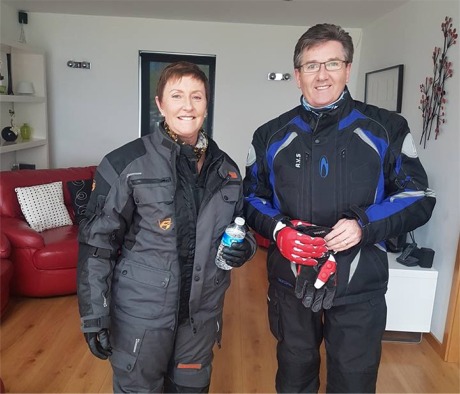 Daniel and Majella stayed at On The Rocks in Greencastle during their Irish B&B road trip.
A delighted Daniel (56) revealed that filming for the new TV show will begin in the autumn. The country crooner is already scheduled to play at the Norsk Hosfest in Minot, North Dakota, on September 26, 2018. The couple are expected to make their way to the festival in their RV as part of the new television show.
"We're particularly interested in hearing about exciting physical activities, fascinating pit stops, alternative places to stay, local delicacies to try and any interesting festivals or local events taking place in September," Daniel told fans via his official website.
"We're looking for adventure and don't mind going off the beaten track. We'd also love to hear about any Irish connections," he added.
Anyone wishing to get involved in the couple's new adventure are asked to email DanielandMajellaUSRoadTrip@gmail.com . Closing date for suggestions is August 1, 2018.