Fifty shades of grey for Irish car buyers
20.04.18
GREY was the most popular colour among Irish drivers buying brand new cars last year.
Just over 47,000 people, or more than a third, chose grey in various matt and metallic finishes in 2017.
Black was the second colour of choice, with just over 24,000 drivers or almost a fifth, opting for the dark, sleek look.
White, a favourite colour for several years, was nudged into third place with almost 19,500 men and women choosing the dazzling finish on their hatchbacks and 4x4s, despite the dirty Irish weather.
An analysis of Central Statistics Office (CSO) figures shows that in fourth place it was a case of the blues for almost 16,000 (12.4%) new car buyers.
Just over 14,500 (11.5%) people got behind the wheels of red cars, driving the perennially popular shade into fifth spot.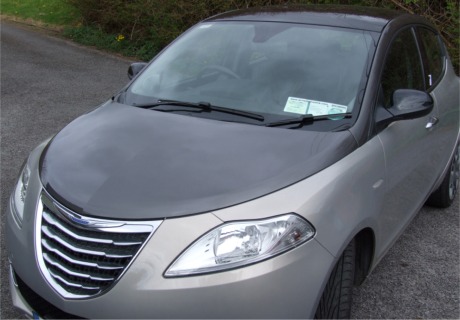 In the shade: Grey was the colour of choice for 47,000 new and 15,000 used car buyers last year.
While nobody chose to be pretty in pink among some 130,000 new car buyers last year, the second-hand market was more buoyant for the pastel shade.
Twenty people chose to buy a pink used car in 2017 but sadly the CSO donít show how many also chose to attach eyelashes to the headlights.
A grey finish was also popular in the 2017 second-hand car market with almost 15,000 motorists choosing the dullish shade last year.
However, the stand-out colour among second-hand car buyers last year was black, with 23,456 models sold. This was followed in second spot by silver, with almost 17,000 buyers. White came third in the used car market with almost 14,500 opting for the easy-to-see shade.
Blue put red in the shade with 12,494 and 7,478 used car buyers respectively.
Researchers have examined the psychology of car colours over the years with some theories emerging. Grey car buyers may be calm and hard-working while those choosing black may like to feel empowered. White cars can signify someone who is careful and considered while a red car owner may be dynamic with high energy.
Meanwhile, as they say, if youíre driving white, yellow and blue, youíre probably a guard.

Most popular new car colours 2017
Grey (47,280)
Black (24,262)
White (19,443)
Blue (15,815)
Red (14,554)
Other (5,691)