ANNE Monagle from Malin has attained the highest marks in Ireland this year for the Diploma for Accounting Technicians.
The 35-year-old impressed tutors with her dedication to the part-time course at North West Regional College in Derry. Anne even continued to attend classes during her maternity leave following the birth of her baby daughter Allanah Rose.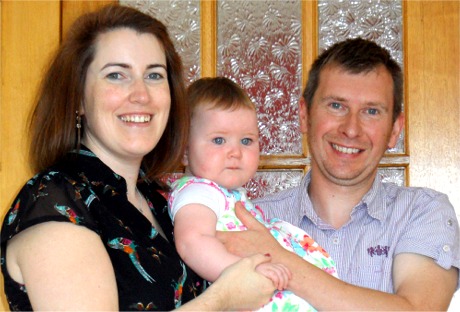 Anne Monagle from Malin, who has attained the highest Accounting Technicians exam marks in the country, with her husband Denis and daughter Allanah Rose.
The Inishowen woman said: "I did the two-year course part-time, on day release from my employer McCambridge Duffy & Co in Derry, where I work as assistant manager in the finance department.
"I had worked in finance and accounts roles for almost 15 years but had no formal qualification in accounting so the ATI was an accessible course to get the qualifications I needed.
"I found the course fantastic and the tutors were also very understanding and helpful during my pregnancy and afterwards going to classes after being up half the night with a new baby," she added
The Accounting Technicians Ireland qualification is a passport to a rewarding career in accountancy or business. Visit www.numbersindna.ie for more details about the course.