Talk on Mabel Colhoun's "incredible" Inishowen collection
19.06.17
DERRY'S Tower Museum will host a special talk this week to analyse the "most extensive archaeological survey" ever undertaken in Inishowen.
In the latest of the Tower Talk series, the vast and detailed collection of local teacher, naturalist and archaeologist, Mabel Remington Colhoun, will come under the microscope.
Ms Colhoun's collection has been catalogued as part of a partnership between the West Inishowen History and Heritage Society (WIHHS) and Derry City and Strabane Council Museum and Visitor Services.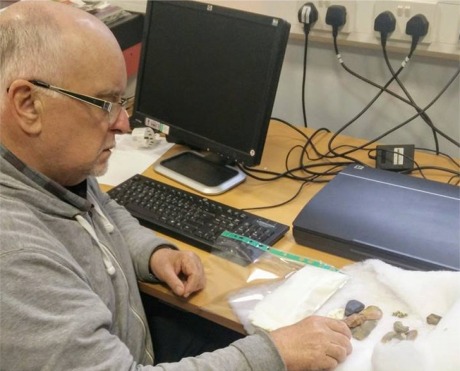 Manus Kelly and Donall Barrett in action at the Joule Donegal International Rally, June 2017.
At the beginning of 2017 the society, under the leadership of Michael Liam Gorry and John McCarron, began an extensive cataloguing project designed to list, in detail, every single item of the collection.
This information will eventually be added to the Tower Museum's online collections and will be searchable anywhere in the world.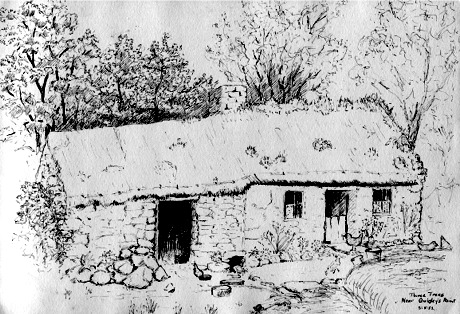 A 1952 sketch of a cottage at The Three Trees, Quigley's Point, by Mabel Colhoun from her collection.
As well as the upcoming exhibition in the Tower Museum, a smaller satellite exhibition will be held in Buncrana over the summer months.
"Mabel's work and attention to detail is incredible. Her work in producing the first comprehensive archaeological survey of Inishowen has been a huge inspiration for us as a society," said Mr Gorry.
"Mabel also has a strong connection to Inishowen, as her grandfather Robert Colhoun was originally from Malin.
"We are proud to be involved in this project and very excited that some of the collection will also be on display in Buncrana during the summer, where Mabel's grandmother Annie Walker lived in her later years," he added.
The talk will take place on Friday, June 23, 2017 at 7pm. To book email tower.reception@derrystrabane.com .