"Dazzling" renovations at historic Donegal property
09.03.17
AN historic Donegal property is on schedule to re-open shortly as an exclusive wedding and events venue following major restoration.
Rockhill House, on the outskirts of Letterkenny, is now owned by the Molloy family who have been "quietly working away on a dazzling renovation of the property to its former Georgian glory".
The family, who run a dairy in Convoy, bought the house and 30-acre estate for some €670,000 in 2014. The property, which had been used for years as an Army barracks, had by then laid idle for five years.
Rockhill's Army years had left "a utilitarian, plasterboard layer on things" a spokesperson said.
"The architect and construction team were faced with a gargantuan task. When they first stepped into the house, it was possible to stand in the basement and see the roof, three storeys above," she added.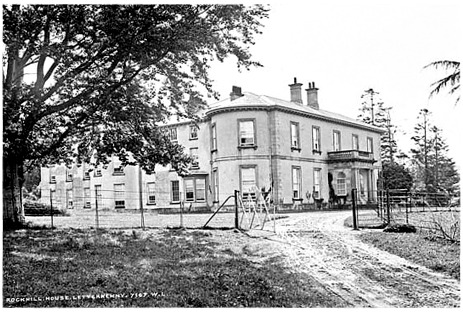 Rockhill House, Letterkenny, which is set to open as a top venue in May 2017.
With careful restoration, the majesty of the property is once again being revealed including light-filled great halls and galleries. Original features such as cornices, ceiling roses and spiral staircases as well as picture rails, ironwork and fireplaces have been salvaged where possible and historically replicated wherever the original has been lost to time.
"Hundreds upon hundreds of 200-year-old parquet blocks have been transposed from a Lancashire mill while other notable features include a 13-metre high cascading glass light and a chandelier in the grand central hall weighing half a tonne."
The house, which is due to open in May this year, will offer 19 unique bedrooms named for key figures in the house's history. Its gold and silver dining room will offer "well-sourced good food, cooked with care and style". Future guests can also look forward to beautifully landscaped grounds and wooded walks. Another goal for the Molloys is for the property's traditional country farmyard to house units for artisan food and craft production.