MOVILLE has gone green - and it's not for St Patrick's Day.
Crowds are thronging the local St Eugene's Hall for Moville Musical Society's annual panto 'Shriek'.
A large cast of characters including the eponymous green ogre himself; Princess Fiona, donkey and a host of other fairytale characters are bringing laughs and song nightly to the local stage.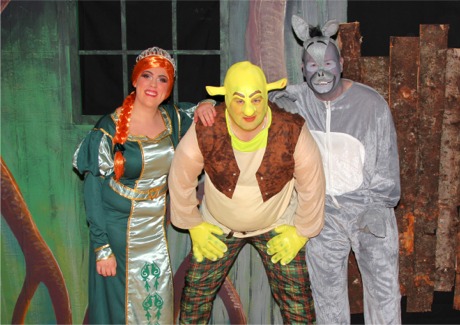 The main characters in 'Shriek' are from left: Princess Fiona aka Debbie McDaid; Shriek (Ciaran Boyce) and Donkey (Eugene O'Donnell). View more photos .
The panto kicked off last night and will run until February 5. Two Sunday matinee performances will also take place, on January 29 and February 5.
For photos of some of the local stars taking part click here; for poster details including times and ticket prices see the poster in our events guide, click here .