'Little Tokyo' comes to the North West
30.05.17
JAPANESE culture in the North West will be celebrated for the first time as the Foyle O-Bon Festival takes place in Derry in early June.
O-Bon is an annual Buddhist festival when Japanese people gather to commemorate their ancestors.
The event centres on the belief that the spirits of the ancestors return to the earthly world to visit their relatives.
The organisers promise visitors to the festival a "wondrous spectacle of light and sound".
Traditional costume, dance, games and martial arts will be on display during the festival along with a number of cultural workshops and demonstrations.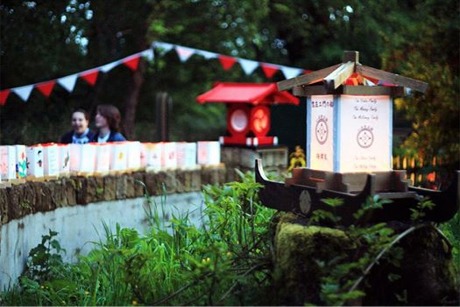 Derry to host the inaugural festival of Japanese arts and culture Foyle O-Bon in June 2017.
Spectators will also be treated to the festival grand finale including a magical lantern procession that will "light up the darkness" and fill the night air "with music and the lively sounds of taiko drumming".
"This colourful feast of rhythm and light will be fun for all the family," said a spokesperson.
The event will take place on Saturday, June 10, 2017 from 5pm-10pm at the Playtrail on the Racecourse Road, Derry.
For more information and tickets see the festival's social media outlets or email obononthefoyle@gmail.com .