'Return of the Flintstones' to Greencastle
14.08.17
AN exciting discovery of a prehistoric settlement in Greencastle will be showcased as part of this year's National Heritage Week.
The 9,000 year old submerged settlement was discovered at Greencastle Golf Club in Eleven Ballyboes two years ago. An archaeological dig including underwater and shoreline searches uncovered a number of ancient tools and flints from the coastal settlement.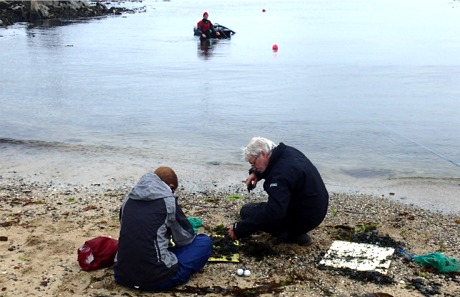 Exhibition at Greencastle Golf Club from Monday, Aug 21 to Friday, Aug 25.
As part of National Heritage Week 2017 and as a celebration of the club's 125th anniversary, there will be a free exhibition of some of the flints and tools found at the site.
The exhibition will take place at the clubhouse from Monday, August 21 to Friday, August 25 from 10am to 5pm.
The display will subsequently continue at the Inishowen Maritime Museum, Greencastle, from August 26 to August 30.