Community spirit gleams in Inishowen clean-ups

11.04.17
COMMUNITIES across the peninsula were busy at the weekend with Spring clean-ups in Birdstown, Burnfoot, Fahan, Moville and Greencastle.
"The sun was shining on Saturday and it certainly helped with the wonderful community spirit and camaraderie across the peninsula" said Donegal County Council litter warden Pearse McCrory.
"I would just like to say a massive thank you to all the groups who participated, and indeed to all our elected members for their support and assistance. These clean-ups have become an important event in our communities and they are great way to get people of all ages involved in the life of the community. It is a good way of getting to know people especially if you are new to the area."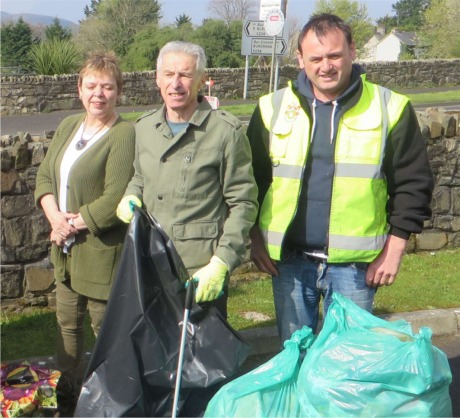 Volunteers in Fahan ready for a cuppa following their community clean-up on Saturday.
Anyone interested in organising a community clean-up should contact the council on 074 91 53900 or apply online at www.donegalcoco.ie .
The local authority will provide bags, gloves, litter pickers and can arrange for the collection of the rubbish once it has been bagged.
You can also register with An Taisce's National Spring Clean campaign by calling 01 400 2219 or at www.nationalspringclean.org . To view more pictures of the clean-up from around Inishowen click here .