Be safe, be seen on shortest day of the year
20.12.17
THE Donegal Road Safety Working Group and the Donegal Youth Service will distribute high-viz vests in Letterkenny tomorrow – the shortest day of the year.
The aim of 'National Be Safe Be Seen' day is to remind all road-users of the importance of wear high visibility clothing when out walking, cycling or motorcycling and for motorists to use dipped headlights when driving.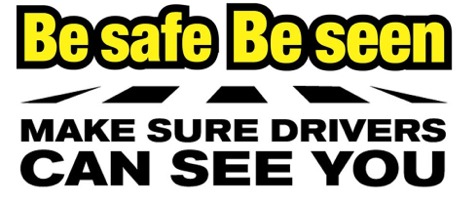 Be Safe Be Seen
To date this year, 153 people have died on Irish roads. Cyclists, motorcyclists and pedestrians have accounted for 40% of these deaths with 28 pedestrians, 15 cyclists and 19 motorcyclists tragically losing their lives.
Road safety officer Brian O'Donnell said: "In recent years, we have seen a significant increase in the number of people walking, cycling and motorcycling and it is encouraging to see so many of these road-users wearing high visibility material when out on the roads. However, to date this year, pedestrians, cyclists and motorcyclists have accounted for 62 road fatalities which highlights just how vulnerable these road-users are.