Minister's ode to Fullerton Dam
02.05.11
INISHOWEN'S Fullerton Dam has been immortalised in a poem penned by the North's Deputy First Minister, Martin McGuinness.
Mr McGuinness read his poem at the official opening on Saturday of Belfast's new Lyric Theatre to symbolise how important structures can be built against the odds. The leading Sinn Féin politician, who has "dabbled" in poetry for a number of years, read his poem 'Fullerton's Dam' as a tribute to the creators of the new Belfast arts building.
He told the gathering that the Fullerton Pollan Dam, in the Illies, was written for his slain friend, Sinn Féin councillor, Eddie Fullerton, who managed to get built a multimillion-euro reservoir close to his grandmother's home at Sleadran between Buncrana and Carndonagh.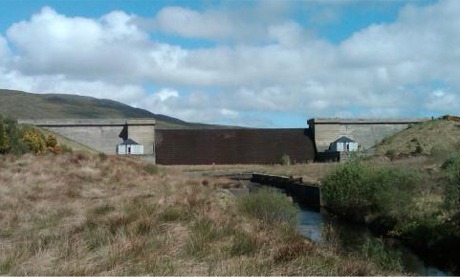 The Fullerton Pollan Dam in Illies, Inishowen.
The following is Mr McGuinness's poem as it appears in today's Irish Times...

Fullerton's Dam

Purple heathered hillsides clothe the peaty bogs leaching streams of water swimming pools for frogs.

Down along the glenside a rich brown vein does run to meet and greet another beneath the rising sun.

Here below twin bridges the Crana springs to life amid kamikaze midges where father found his wife.

At castle gates salmo waits out in the Swilly blue for destiny and a leaper's spate to bring her home so true.

A creator with an earthy face decreed his plan would make this valley the perfect place to gather raindrops in a lake.